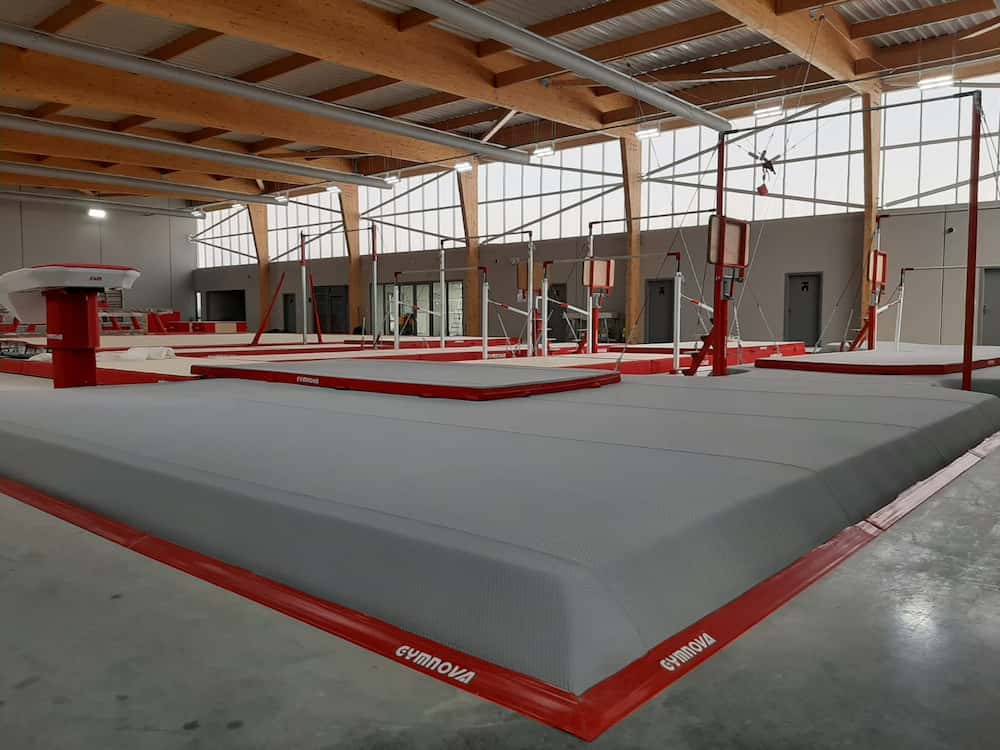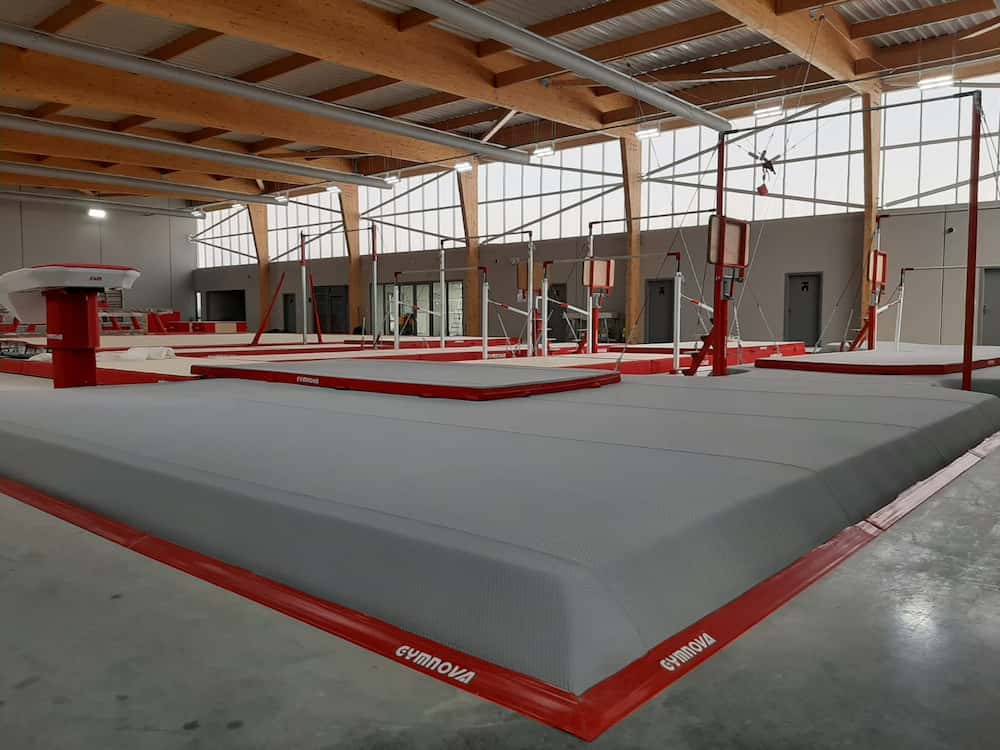 Landing Pits
Designed to ensure the safety of gymnasts our landing pits are ideal to begin the learning of new skills. Their shock-absorbing ability allow the reduction of apprehension of the users and accelerating the control of new skills, from the most basic to more difficult. These landing pits can be used for each apparatus by being installed in the dismount of an acrobatic track, a trampoline, a vault table or parallel bars and beam. They may also be placed under rings, asymmetric bars and high bar. Versatile and essential to learn in safely and without fear. Whether raised, full built-in or with foam cubes they provide a clear view of the reception/landing area.
All our landing pits are made in France ensuring longevity and quality.
Who uses the GYMNOVA landing pits?
Our products have become a reference in the gymnastics world.  These are present in more than 1200 specialized halls equipped by Gymnova worldwide. Our range includes all the accessories and apparatus necessary for the practice and progression of your gymnasts.
The landing pits do not deviate from the rule: You can complete them with our extra safety mats (Ref. 7012, Ref. 7013 and Ref. 7014). Available in three different dimensions, they are necessary to ensure the longevity of the surface of your landing pit. They are also ideal to increase the comfort and shock-absorbance which reduces the apprehension of gymnasts.
As explained previously, our landing pits can be placed in the dismount area or under any apparatus. GYMNOVA also designed the vaulting table to be positioned between trampoline and pit (Ref. 3499), to begin the learning of some vaults without fear.
Practice safely with confidence in your favorite discipline with the GYMNOVA range of landing pits!