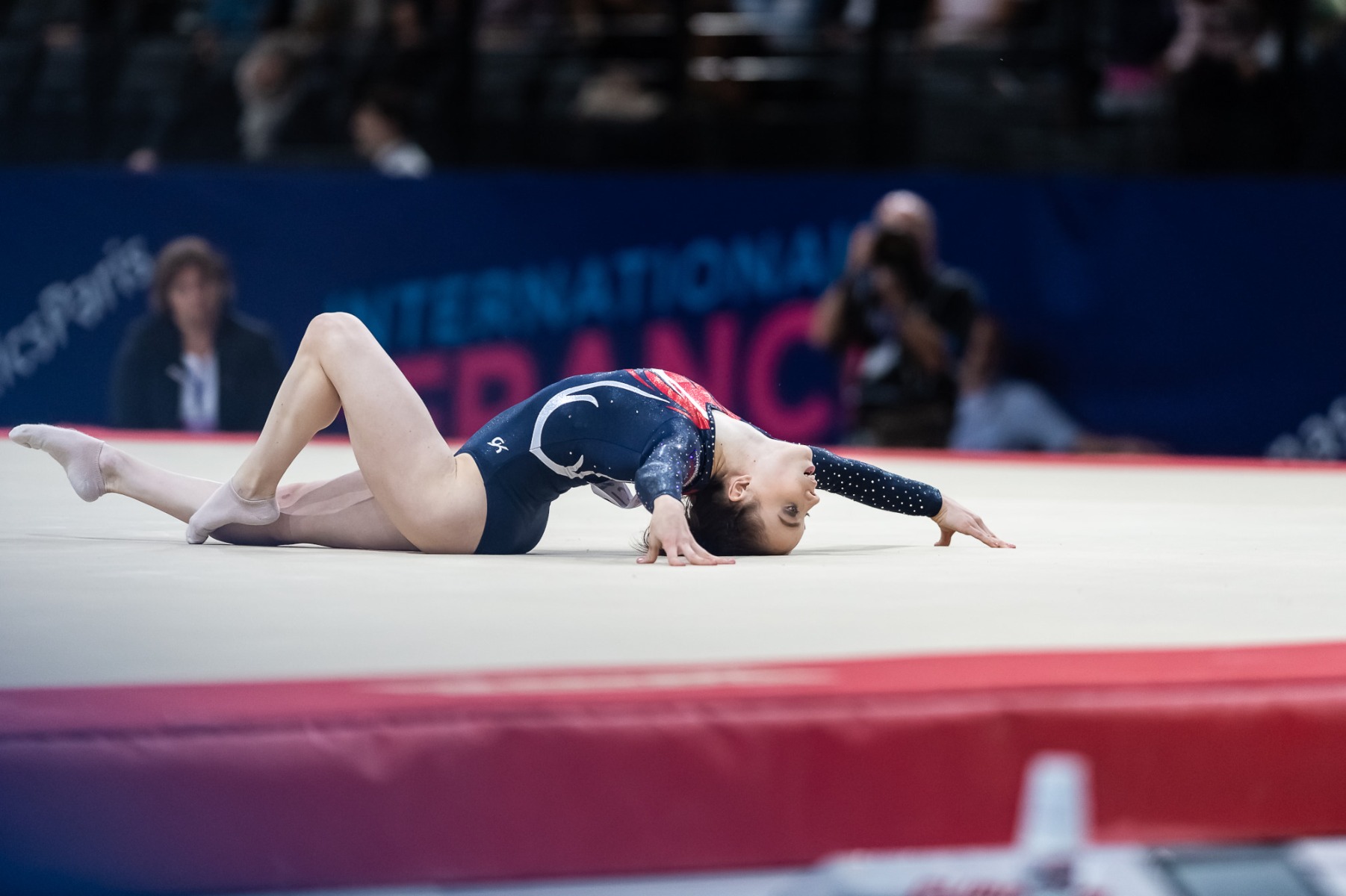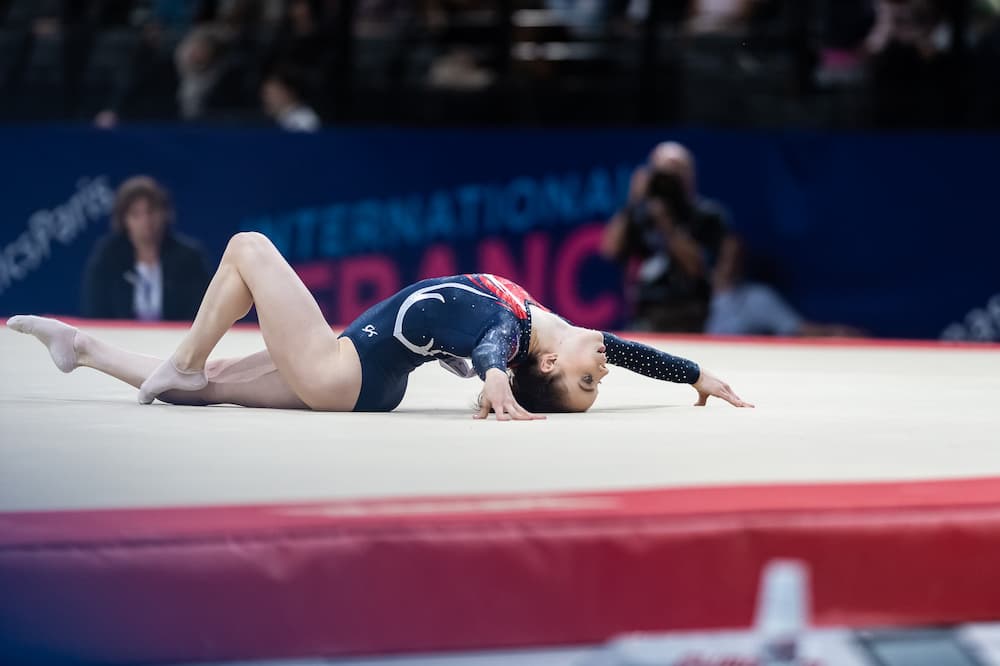 Exercise Floors
Are twists, saltos, gymnastic acrobatics and muscle strengthening part of your daily life? GYMNOVA offers you the best equipment available on the market. Our exercise floors are recognized for more than four decades for the quality of their materials, longevity and comfort of use. From artistic gymnastics, acro, rhythmic and aerobic gymnastics, our floors and carpets adapt to each discipline.   This evolution of surface is manufactured in France although the GYMNOVA brand is available on all continents.
Gymnastics floor recognized by professionals
The expertise of GYMNOVA is present through each discipline of gymnastics. From the Olympic Games of Rio (2016) to the European Championships of Glasgow (2018) and the World Championships of Liverpool (2022), we have equipped the biggest competitions of gymnastics for more than 40 years. Our gymnastics floors have seen many athletes perform on and win medals and experienced many celebrations. We want to continue to support gymnasts to experience these indescribable emotions, thanks to our know-how and service. We want to share our knowledge and passion at GYMNOVA: All our floors can be installed by our specialist technicians giving you and your gymnasts full confidence. Our goal is to offer you the best service and equipment so you can focus on your job: Train and develop your gymnasts to be more efficient and effective in this demanding world of sport.
Protective cover to control the spread of viruses
Since the Coronavirus pandemic, GYMNOVA have developed a protective cover which has become integral in the fight against COVID-19 whilst extending the lifespan of your equipment. These covers become an effective solution for cleaning and disinfecting the surface of your floor while protecting the entire carpeted surface. Our PVC covers are compatible with all our areas of evolution floor but can also be adapted to school surfaces, baby gym, freestyle, etc. Ensure the safety of every user by protecting them with our protective PVC covers resistant to virucidal disinfectants.
A complete service for gymnastics halls
Movement, transport, cleaning and maintenance of a gymnastics floor requires care and attention in construction and after care. To support its customers GYMNOVA created a whole range of accessories for gymnastics floors: transport trolley, protective PVC cover, carpet reel trolley, sprung floor and anti-rotation kits. As you can discover on the GYMNOVA shop, we have thought of everything. The assembly and disassembly of the GYMNOVA floors can be done without tool thanks to the specially designed GYMNOVA assembly and connection systems.