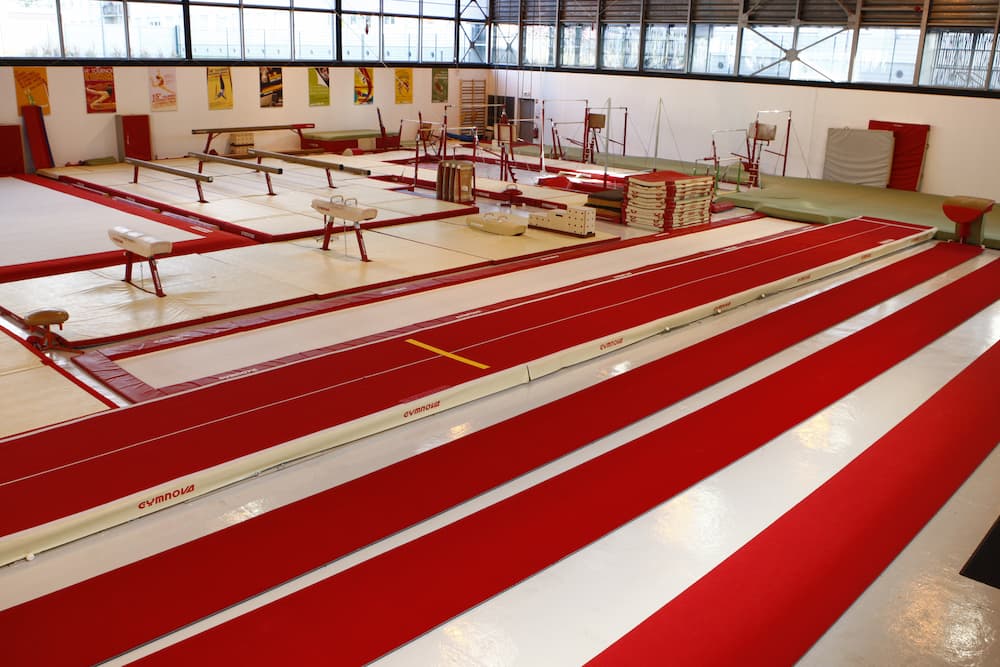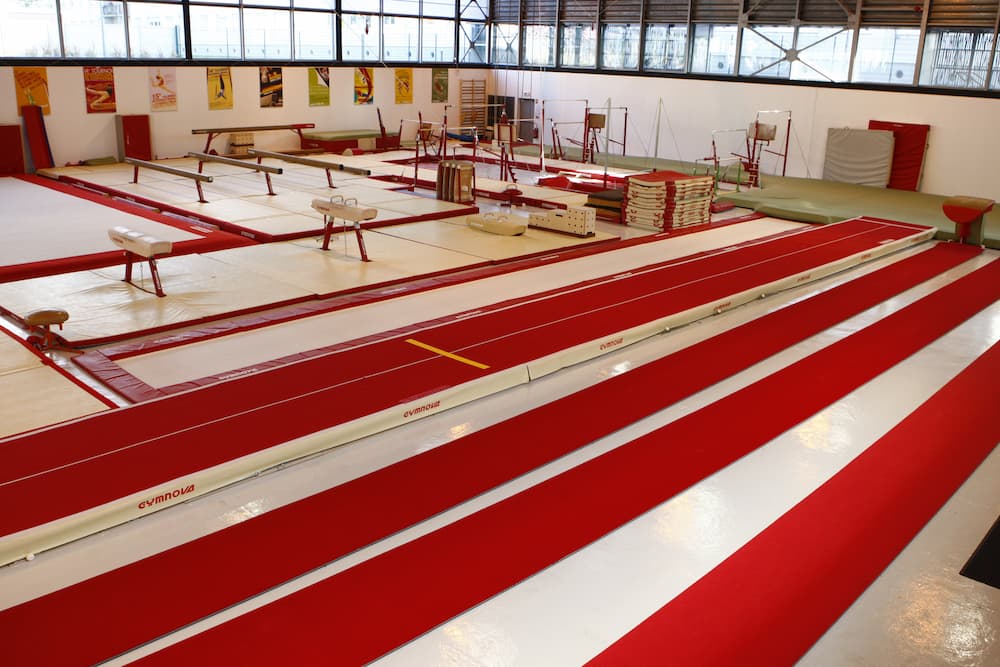 Tracks
A gym essential, tracks allow gymnasts to practise gymnastics sequences, from acrobatics to flight-free exercises. Tracks are essential to every discipline, from tumbling to rhythmic gymnastics and baby-gym. GYMNOVA offers a wide range of tracks: whatever you need, you'll find it, from tumbling tracks to acrobatics tracks and inflatable tracks. 
One of the most spectacular disciplines, tumbling requires exceptional hard work and professionalism. Push-off, run-up and speed are vital. The GYMNOVA gymnastics tracks will help you take a professional approach to your spring and acrobatics practice. Our tracks offer good impact absorption, reducing pain and fatigue from repeated exertion.  Responsive springs create a springy rebound, complementing the quality equipment and giving gymnasts the option to intensify their training, especially when working on flips and twists. Find our inflatable gymnastics tracks here for maximum comfort and fewer logistics constraints. 
Our range also features gymnastics tracks. These tracks are designed for gymnastics in a school environment or for warming up joints. They are comfortable to use during basic exercises, such as rolls, forward and backward flexibility and cartwheels.