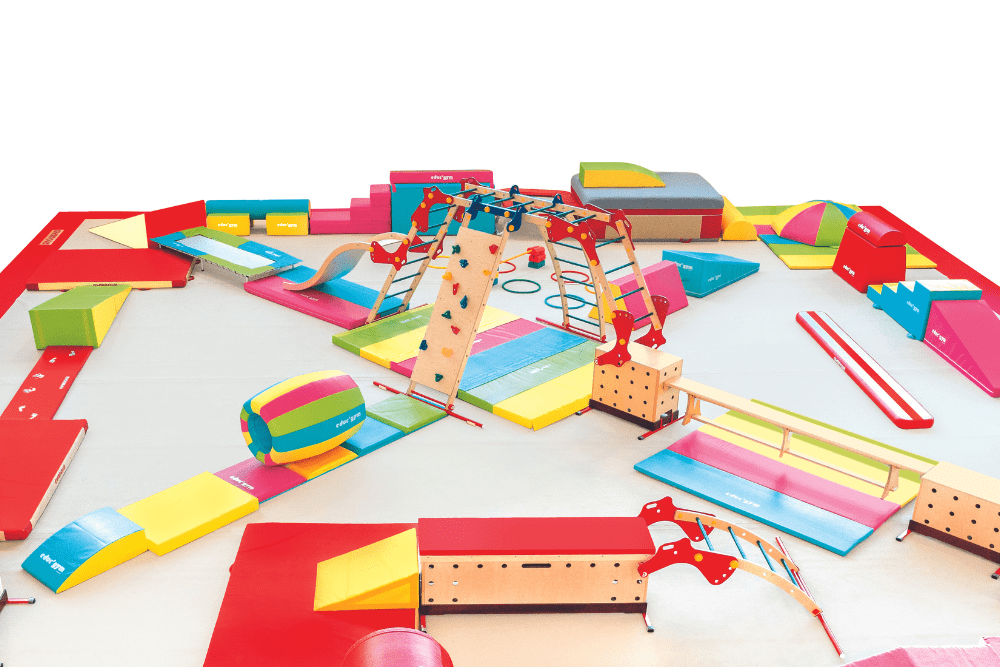 Educ'Gym
Educ'Gym offers a range of specialist baby-gym equipment tailored to each age group and learning situation. 
Discover our foam module sets designed to develop coordination and balance for children from 18 months to 6 years of age. 
Create infinitely varied courses in combination with the wood range. Depending on the configurations and height of the elements, circuits can be tailored to the needs of children from 3 to 12 years of age. This will allow them to test their agility and develop their confidence while having fun. 
Finally, to help children to develop their skills safely and without stress, Educ'Gym offers a range of colourful mats and carpets designed to make sessions even more fun and attractive.