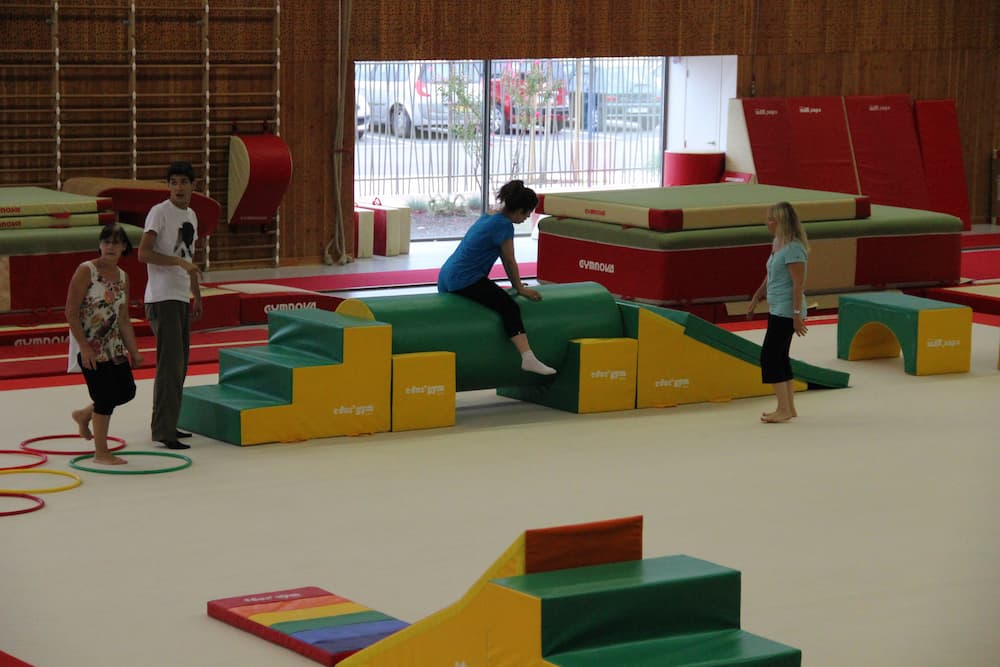 Handi-Gym
The "Handi-Gym" discipline is a type of gymnastics for people with disabilities, developed to make the sport accessible to everyone. 
For both adults and children, this range provides a diverse learning environment to promote psychomotor development. As users develop their self-control, this has a positive impact on their approach to the many obstacles in their daily lives. Coordination and a sense of balance can also be encouraged. 
GYMNOVA offers foam modules, allowing users to practise Handi-Gym in complete safety. With a 1000 denier, phthalate-free PVC cover with a class M2 fire rating, each module is specially designed for adults with the appropriate dimensions and foam type. 
The Handi cylinder (Ref. 0340), Handi steps (Ref. 0341), Handi canted section (Ref. 0342), Handi support (Ref. 0343), Handi soft mat (Ref. 0344) and the canted section module support (Ref. 0345) will be perfect for your adapted gymnastics sessions.