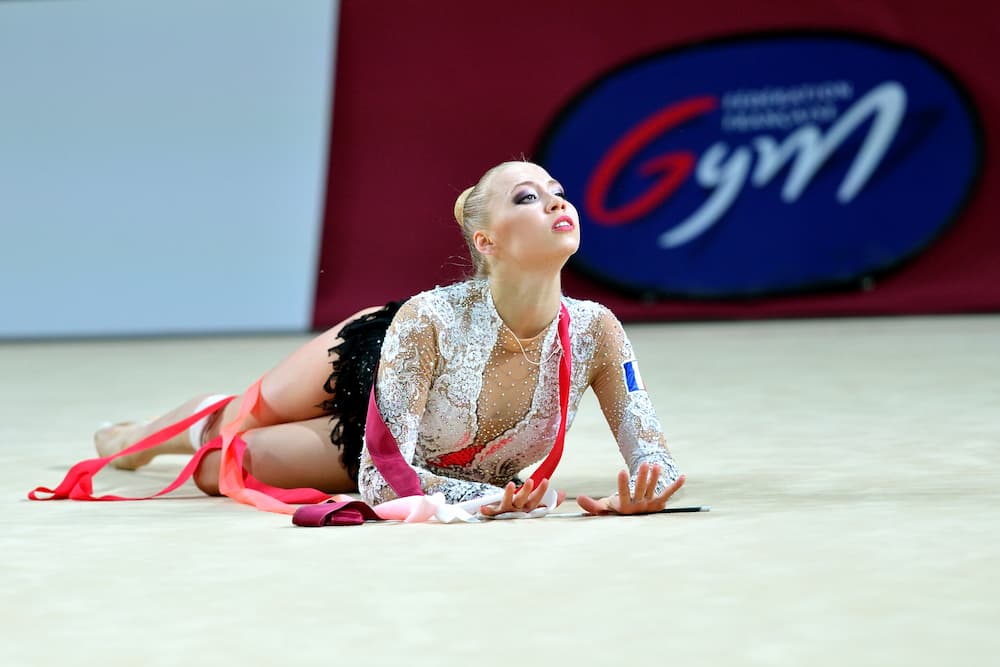 Rhythmic Gymnastics
The ultimate in grace and flexibility, Rhythmic Gymnastics or RG is performed solo or in groups of five gymnasts. Originality, finesse and artistic movement are the hallmarks of this discipline. 
Discover an entire RG range at GYMNOVA. Gymnasts can train on quality, French-made equipment, whether they want a complete exercise floor or just an overlay carpet. With carpet reel trolleys, equipment is quick and easy to install and store. 
You can also round off your training sessions with our wall bars and ballet bars to practise the splits and choreography. Finally, our springboards and mats will allow gymnasts to master the most hazardous vaults before practising them in real conditions.