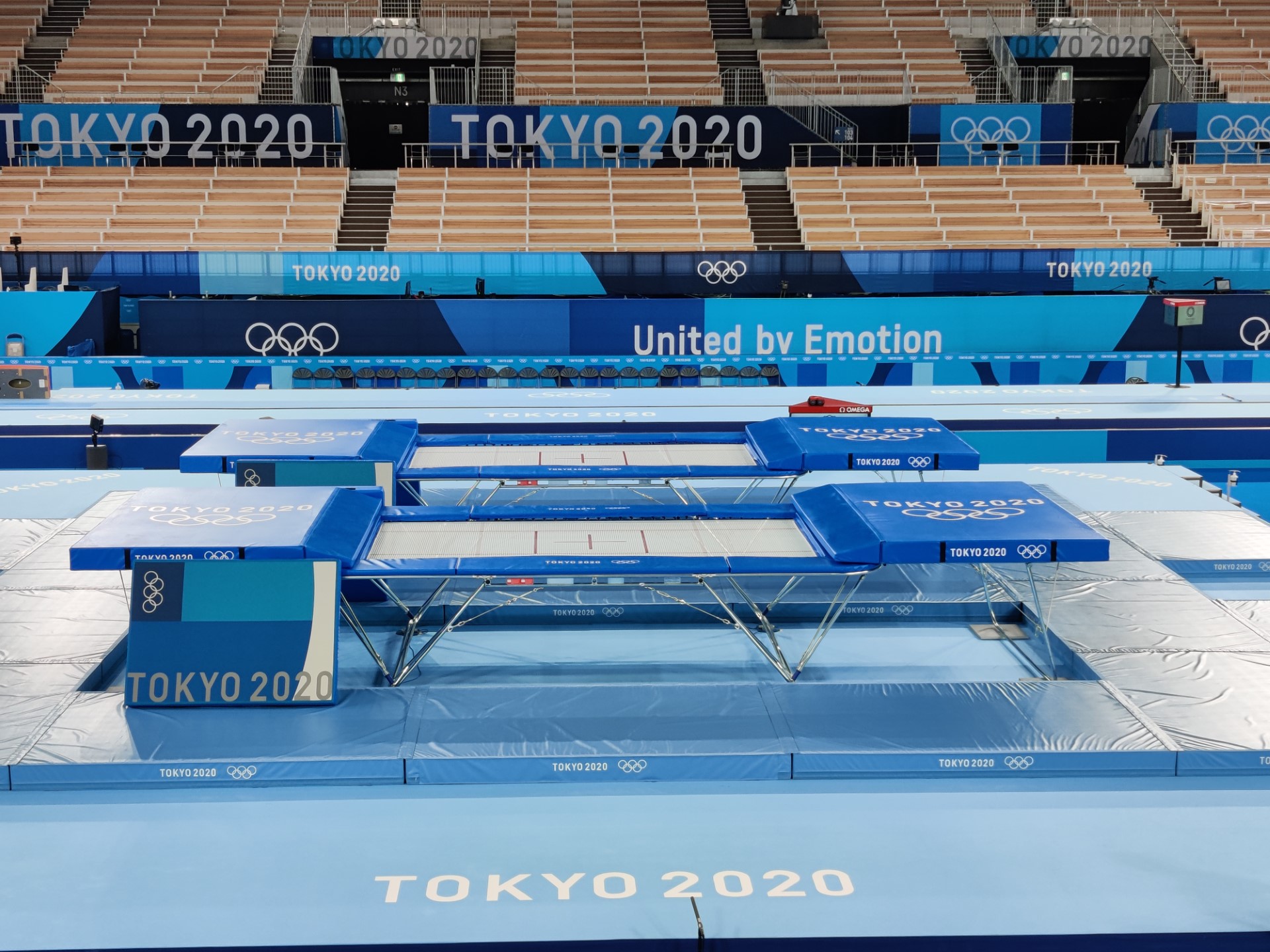 Competition Large Trampolines
These EUROTRAMP competition trampolines have been tested and developed by the world's best trampolinists. They have also featured in major international competitions, such as the Olympic Games in Rio de Janeiro in 2016 and Tokyo in 2020, and the World Championships in Baku in 2021. These models are ideal for competitions in terms of durability, use, safety and stability. They comply with FIG requirements and have TUV certification.
They are supplied with transport wheels (Ref. E52112 for the standard lifting trolley and Ref. E53110 for the "safe and comfort" lifting trolley) and a service bag (Ref. E31004). Our Ultimate trampolines are available in several versions.