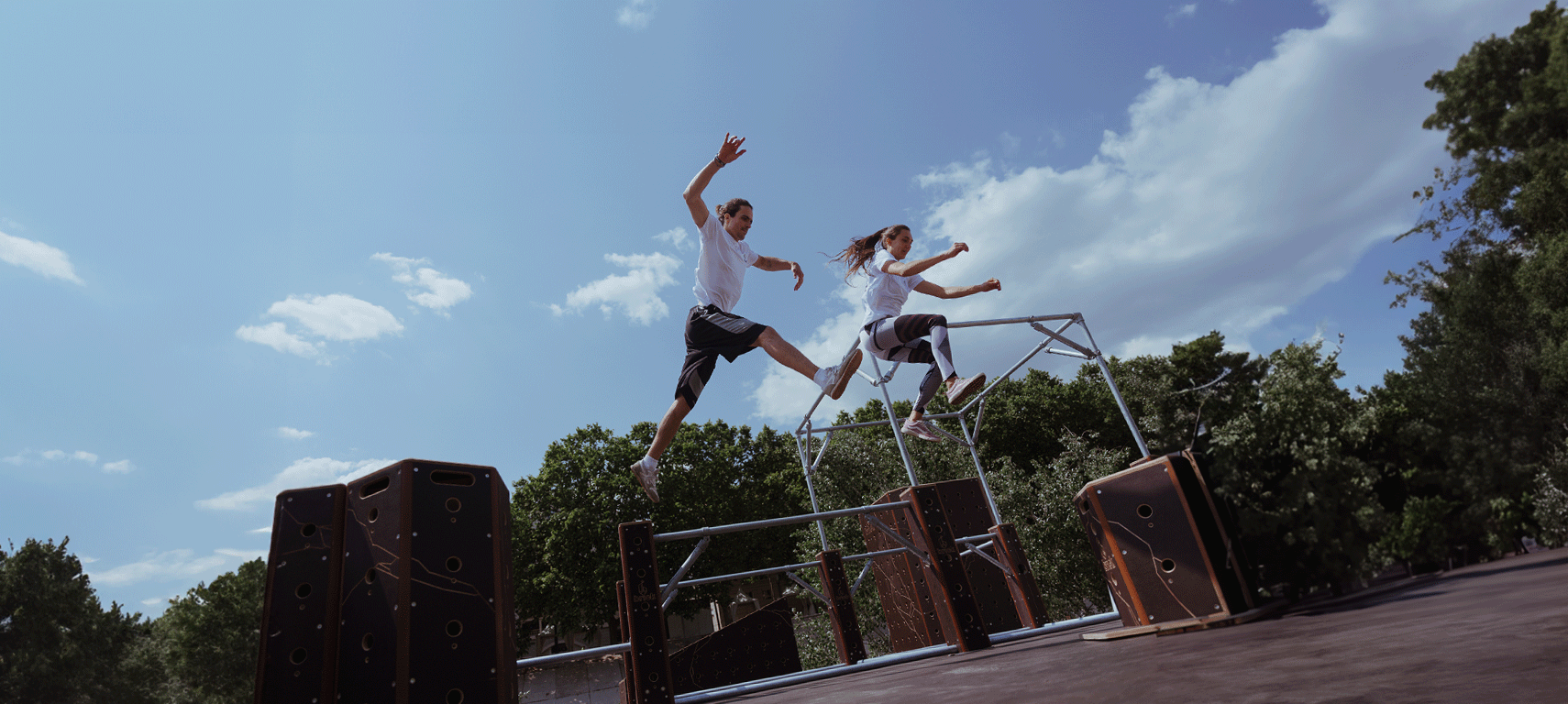 Training Kits
The training kits are designed to help tracers train and improve their Parkour skills. Suitable for both outdoor and indoor use, each kit features a modular design that makes it possible to quickly and easily set up your own customised training circuit thanks to multi-directional wheels.
The 3 BRICK kits can be adjusted perfectly to each level of practice with different sizes to support progressive development:
The S kit is designed to allow safe and fun learning for young people and beginners.
The M kit is ideal for tracers with initial experience who are looking to improve their skills and take on new challenges.
The L kit is used by experienced tracers to push their limits and explore advanced movements.
The kits can be customised to suit tracers' needs and objectives.
Create a training course tailored to your ambitions!