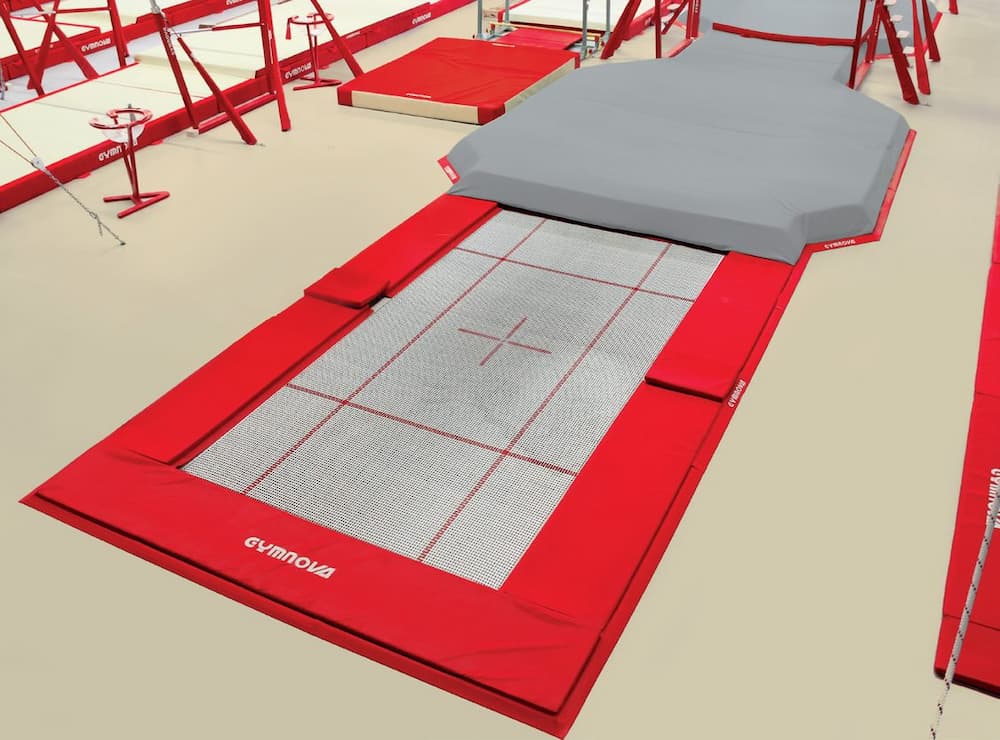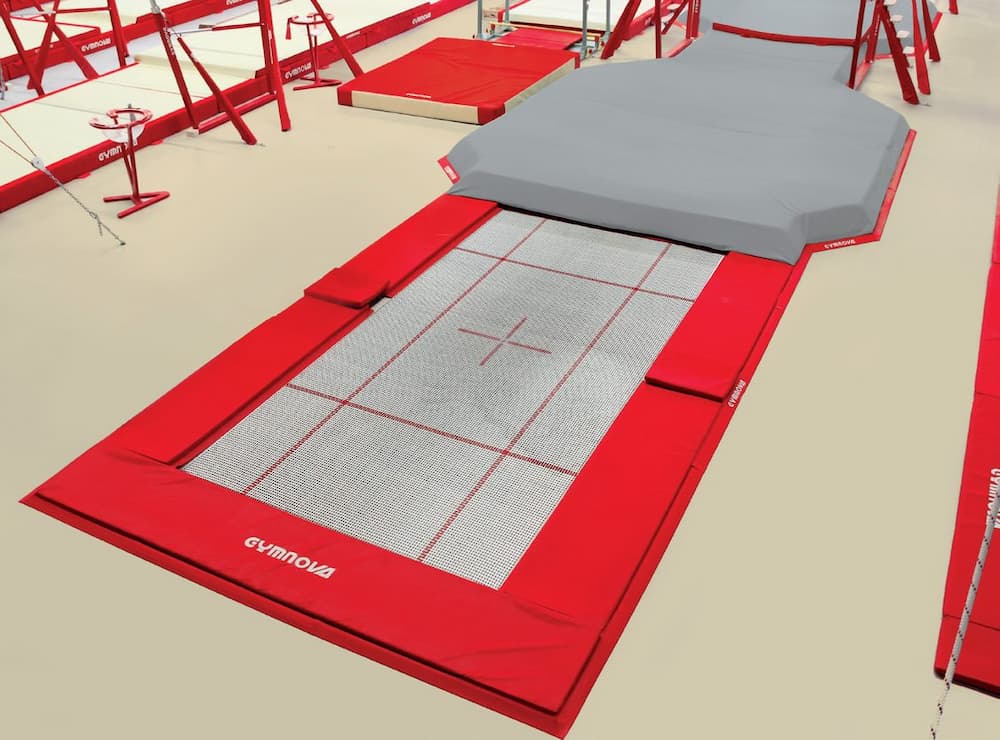 Trampolines
A combination of aerobatics and acrobatics, trampolining requires quality equipment to learn spring, flight and gymnastics exercises. GYMNOVA offers a wide range suitable for clubs, sports associations and schools. 
COMPETITION TRAMPOLINES
With the GYMNOVA and EUROTRAMP trampolines, you can perform all the exercises and moves with the necessary run-up and push-off. From flips to twists, the quality materials make them exceptionally easy to use: GYMNOVA offers EUROTRAMP ULTIMATE large competition trampolines  and a EUROTRAMP ULTIMATE double mini trampoline (DMT). A wide range of complementary accessories, such as trampoline canvases, trampoline transport trolleys, a trampoline flight time measurement system, trampoline springs, trampoline end decks, trampoline landing mats and protective padding, is also available in the GYMNOVA shop to protect your equipment and keep your gymnasts safer. 
TRAINING TRAMPOLINES
GYMNOVA also offers a complete range of training trampolines for learning and progression. With the EUROTRAMP master and grand master training trampolines and the GYMNOVA mini-trampolines, you can practise your vaulting on quality trampolines geared towards every proficiency level. Also necessary for artistic gymnastics, they will considerably improve your gymnasts' performance and strength! For improved safety and comfort, opt for built-in trampolines or ACROTRAMP long trampolines which can also be excellent for vaulting repetitions. 
SCHOOL, LEISURE AND THERAPY TRAMPOLINES
Perfect for learning and beginners, the GYMNOVA and EUROTRAMP school trampolines are specially designed for safe use in schools. GYMNOVA and EUROTRAMP leisure trampolines are also suitable for leisure centres and gyms.  The GYMNOVA and EUROTRAMP trampolines are made with very soft canvas perfectly suited to the therapeutic field and jump-based rehabilitation.