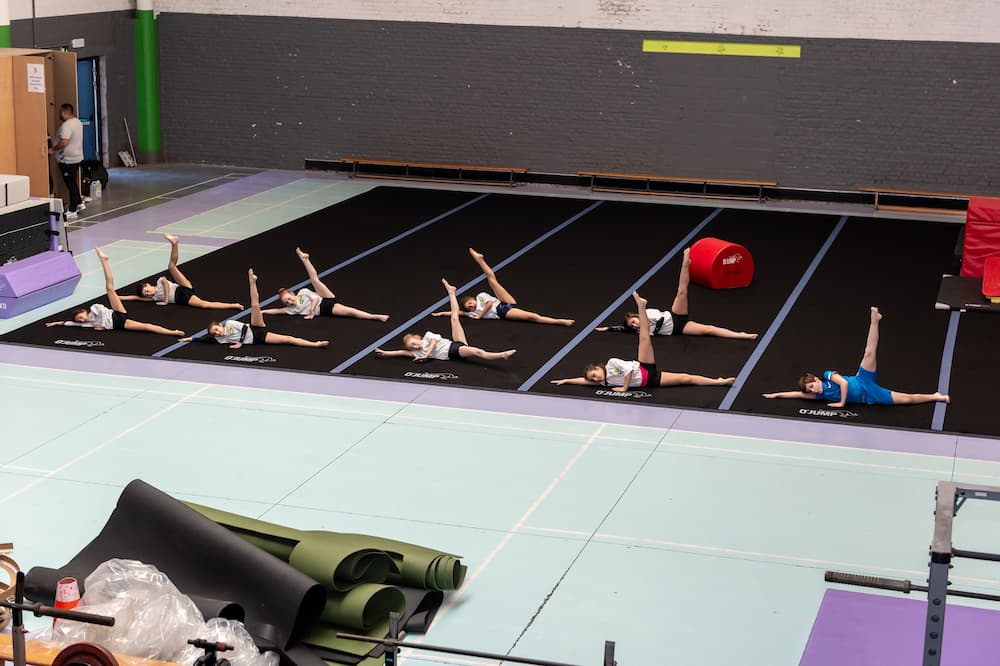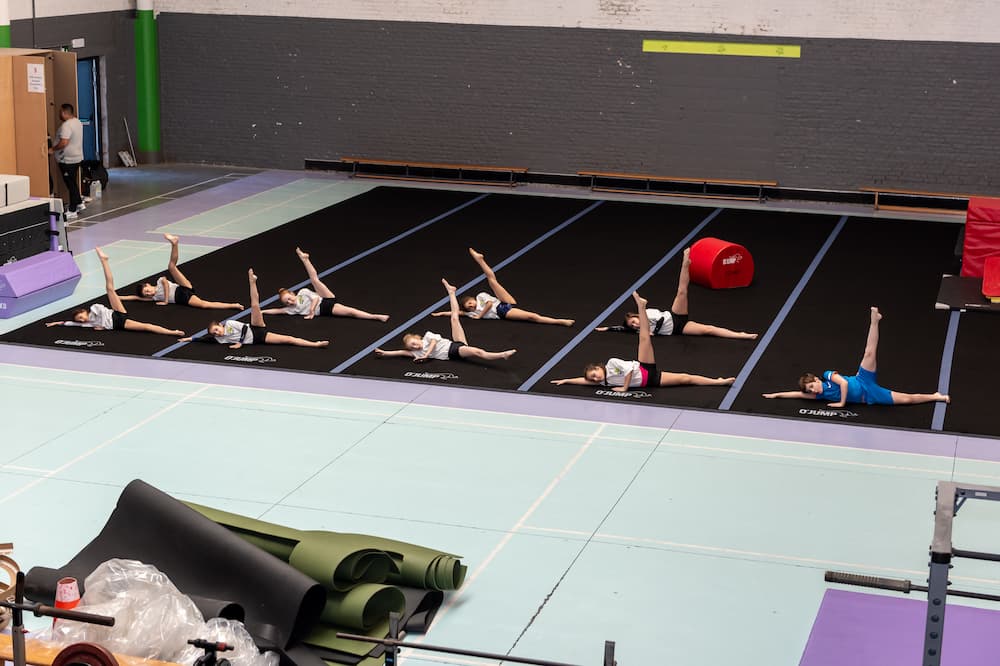 PE
In school environments, gymnastics helps pupils develop motor skills and bodily control. The O'Jump brand from the gymnastics specialist GYMNOVA includes gymnastics areas, landing areas, a range of apparatus, foam modules, mats and carpets, and plinths designed specifically for school gymnastics.
GYMNASTICS APPARATUS
Our physical education & sport range consisting of asymmetric bars, beams, hand-rails, parallel bars, a vaulting buck, trampolines and a high bar is ideal for gymnastics sessions in a school gym.
It will provide an introduction to this discipline in school physical education and sports lessons in the best possible conditions with real gymnastics equipment. This range has been designed to allow easier set-up and storage of equipment for sports sessions in a gym. For example, some of our apparatus can be folded to allow more compact storage to meet space constraints. Our research has also enabled us to enhance comfort and safety during use.
Different adjustment options make it possible to adapt training sessions according to students' age or body size. Our apparatus can also be adapted as users progress, allowing them to build confidence at different height settings.
GYMNASTICS CARPETS AND MATS
Practising landing is an important aspect of gymnastics. Quality, strength and durability are therefore key priorities for GYMNOVA's gymnastics mats for physical education & sport. Landing mats and safety mats are specially designed for intensive use and are therefore perfectly suitable for school environments.
School gymnastics mats are ideal to quickly set up workshops or gymnastics areas. Are you looking for mats with reinforced corners, mats with an anti-slip base or mats with carrying handles? Gymnastics mats meet all your learning requirements and situations.
Safety mats ensure comfortable landings and, for greater convenience, folding mats allow easier storage. School safety mats are very versatile. They can be placed under apparatus (beams, bars, etc.) for added safety. They can also be used on the floor to practise landings and can be easily moved into position thanks to carrying straps.
Our range of training mats is specially designed for dismounts from gymnastics apparatus and is Compliant with European Standards. These mats are ideal for use in schools as they are a cost-effective replacement for regulatory landing mats.
GYMNASTICS TRACKS
In school environments, gymnastics tracks are ideal for practising basic gymnastics exercises such as jumps, held positions and pivots. They are also suitable for learning rolls, cartwheels and handstands and provide a linear training surface specifically for gymnastics.
Folding gymnastics tracks are ideal for performing a wide range of gymnastics sequences such as rolls and back positions. Sequences such as round-off into flips are possible for more experienced students.
Self-gripping strips can be used to link several gymnastics tracks or tumbling tracks to create ideal gymnastics areas that can be adapted for each session. Create larger gymnastics areas for acrobatic sports, warm-up exercises and dance sessions in schools or other physical education & sport activities.
TRANSPORT TROLLEY FOR PHYSICAL EDUCATION & SPORT MATS
The transport trolley is ideal for transporting your sports mats, gymnastic mats and school mats. Especially designed to transport and store mats, it optimises storage space in multi-purpose and school sports halls.
TRAMPOLINES AND SPRINGBOARDS FOR SCHOOLS
Designed to allow easier access to apparatus or to work on balance and jumping exercises in schools, our school trampolines and springboards are suitable for use in physical education & sport sessions.
Our beginners' trampolines are ideal for school environments and for pupils seeking to explore their abilities in safety.
Our Eurotramp Grand Master trampolines are very versatile. Thanks to their low height and synthetic bed, they meet schools' requirements for stable jumping in complete safety. They can also folded for easy storage in school gyms.
Our school springboards are flexible and ideally suited for use in schools in an introduction to gymnastics. They can be used to introduce pupils to jumps, push-offs and for access to school gymnastics apparatus.
PHYSICAL EDUCATION & SPORT FOAM MODULES AND PLINTHS
GYMNOVA's range of foam modules is designed specifically for school gymnastics and includes different foam vaulting horses, cylinders, wedges, etc. These modules can be used to create a variety of fun workshops to encourage motor skill development. The dome, hexagon or vaulting horse are elements that can be used to add variety to sessions in schools.
For secondary school students, O'JUMP foam modules can be combined with school mats and physical education & sport plinths in introductory gymnastics sessions for young people. The foam modules are designed specifically for learning this discipline. Forward rolls, backward rolls and an introduction to vaults are all possible with our learning modules. Physical education & sport plinths are either one-piece or constructed of two or four components. They can be used to create different learning situations in each session. Obstacle courses, muscle strengthening, forward or backward flips, an introduction to vaulting - the foam plinths offer endless combinations for learning.