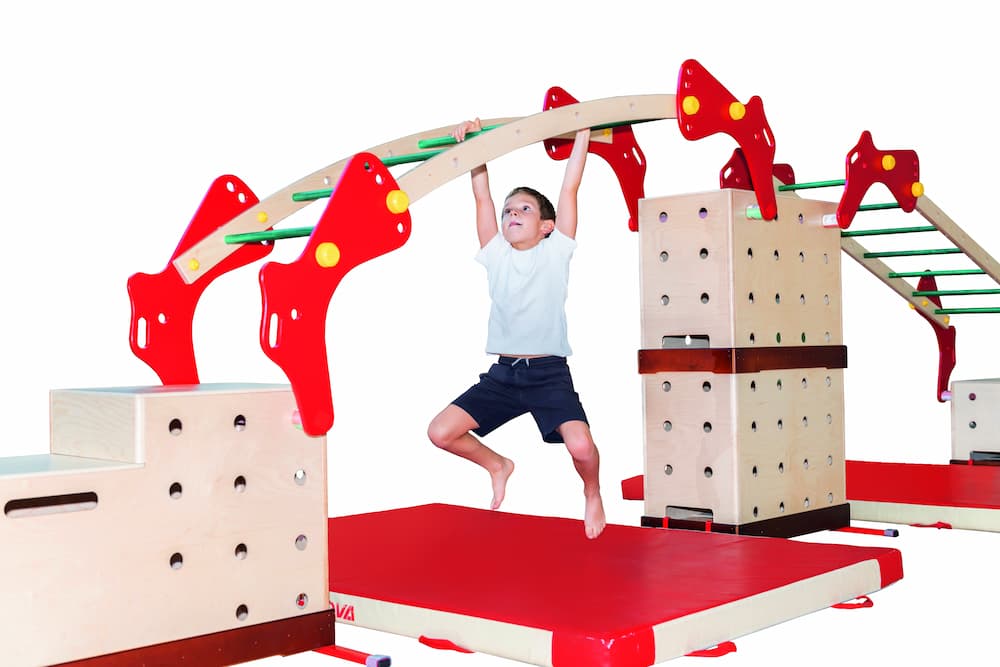 Educational Wooden Structures
The Educ'Gym wooden structures are suitable for use in baby-gym sessions. 
Specially designed to create courses thanks to linking elements, the components in the range are ideal for courses based around motor development and spatial awareness. 
With ladders, a slide and a climbing wall connected to the bases and beams, children can have fun crossing, climbing or sliding on these assemblies. 
Educ'Gym also offers base tops, base stabilisers and ladders as well as protective padding for safe learning.