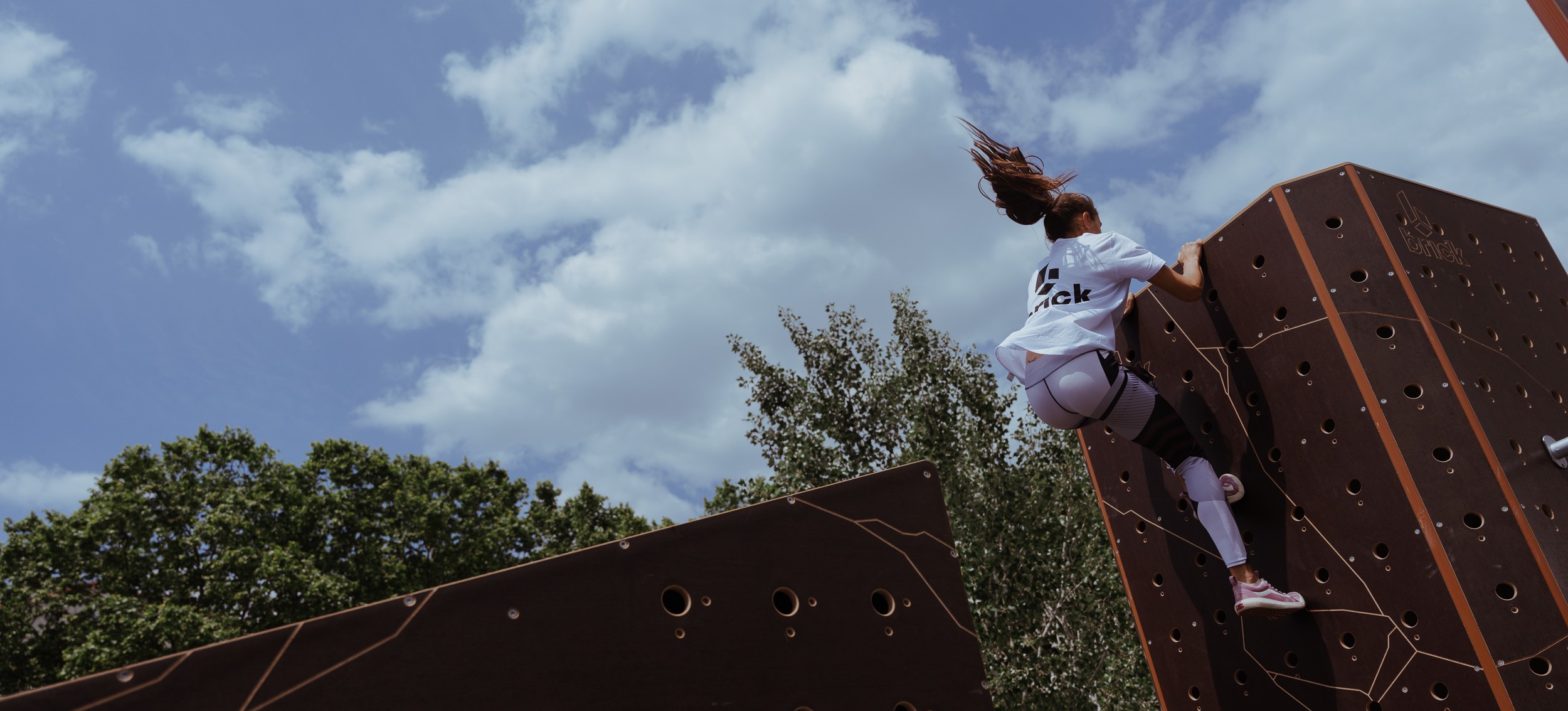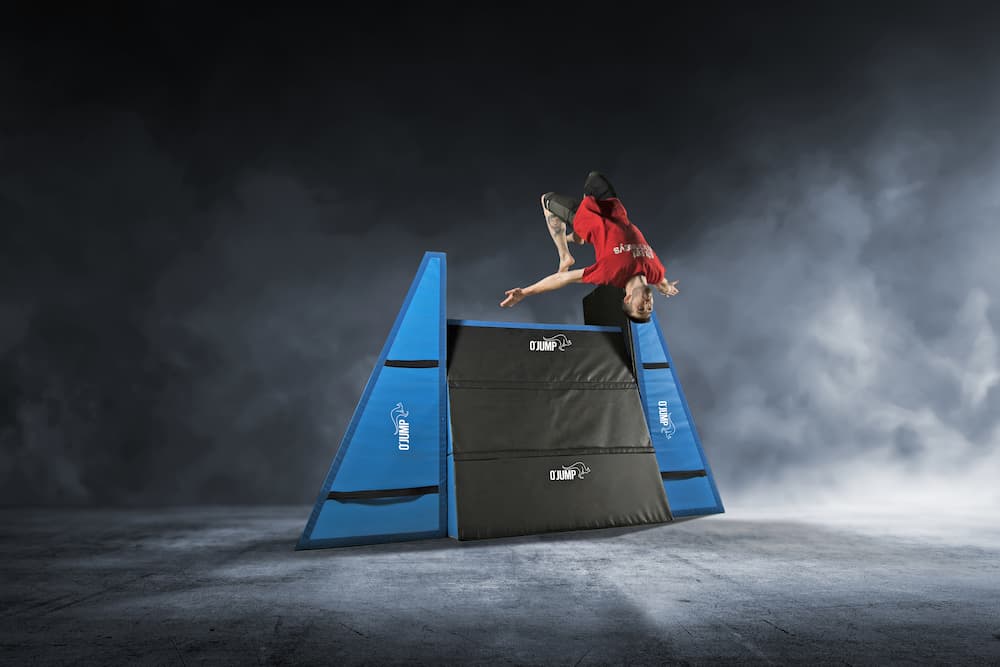 Parkour
Parkour is a sport in its own right where participants defy the laws of gravity as they move through the urban environment. Performing the discipline in "real" conditions without prior training can be difficult or even dangerous. 
To make the sport safer, GYMNOVA offers indoor and outdoor training modules for traceurs through the brick brand it distributes. Customise your sessions with our various product categories: 
O'JUMP foam modules
The foam parkour modules are designed for indoor learning. They replicate basic street furniture obstacles, allowing users to acquire the necessary techniques to practise the sport outdoors. 
Wooden modules 
Use the highly adaptable wooden modules to create obstacles similar to street furniture, adjusting them to your needs with the clip function. With "walls", "towers", the block, low wall and more, traceurs can train at different levels with maximum stability. With their multi-directional wheels, they're quick and easy to install. 
Tubular structures 
Designed to replicate real-life obstacles, the brick tubular structures are essential for balance pole exercises. The bars mimic scaffolding, allowing users to train safely with this stable parkour assembly. 
Accessories 
Accessories such as studs, the precision beam, precision bar, trapezium, top very high wall and L wall complete the wooden modules by clipping onto them.  You can then test your desired combinations, giving free rein to your creativity. 
Safety modules 
Safety is essential so brick offers safety mats and connective keys as well as protective padding to attach to the parkour modules to ensure total safety during training sessions. Enjoy comfort and stability. 
Before taking on the urban environment, learn the movements by heart with all the products in the range. Acquire the products as a kit or individually.