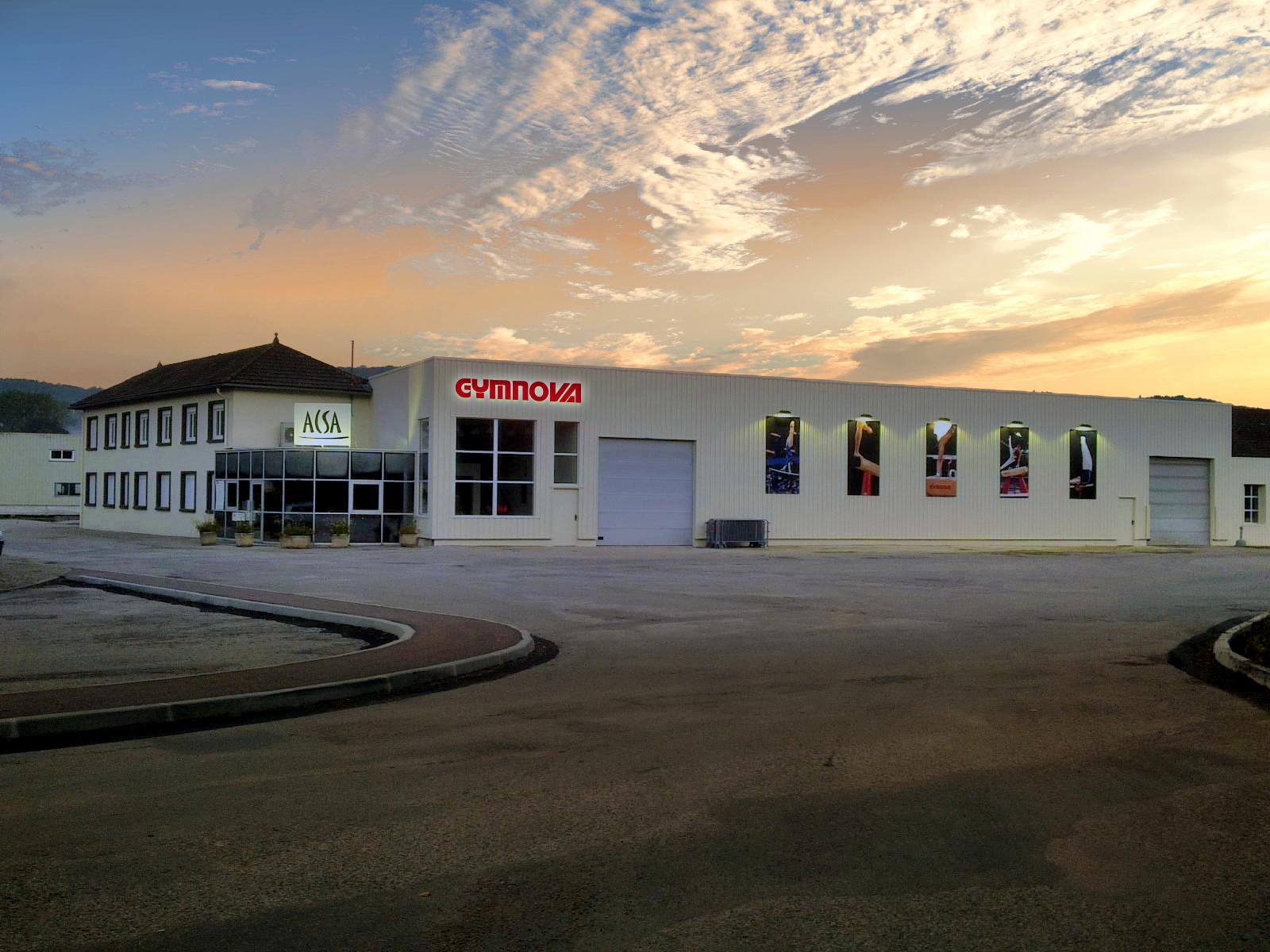 MADE IN FRANCE -

Responsible production strategy
FRENCH MANUFACTURER of sports equipment for over 45 years.
GYMNOVA manufactures over 90% of its GYMNOVA, EDUC'GYM and O'JUMP products in France at the company's two production sites in Wattrelos (Nord department) and Balmay (Ain department). This philosophy of manufacturing its products in France ensures compliance with applicable European and French environmental standards and also creates local jobs. We have gone for a responsible and eco-friendly production strategy as part of our strong determination to manufacture sustainable products from renewable resources. To reduce our carbon footprint, more than a third of the raw materials used are sourced as close as possible to our production sites.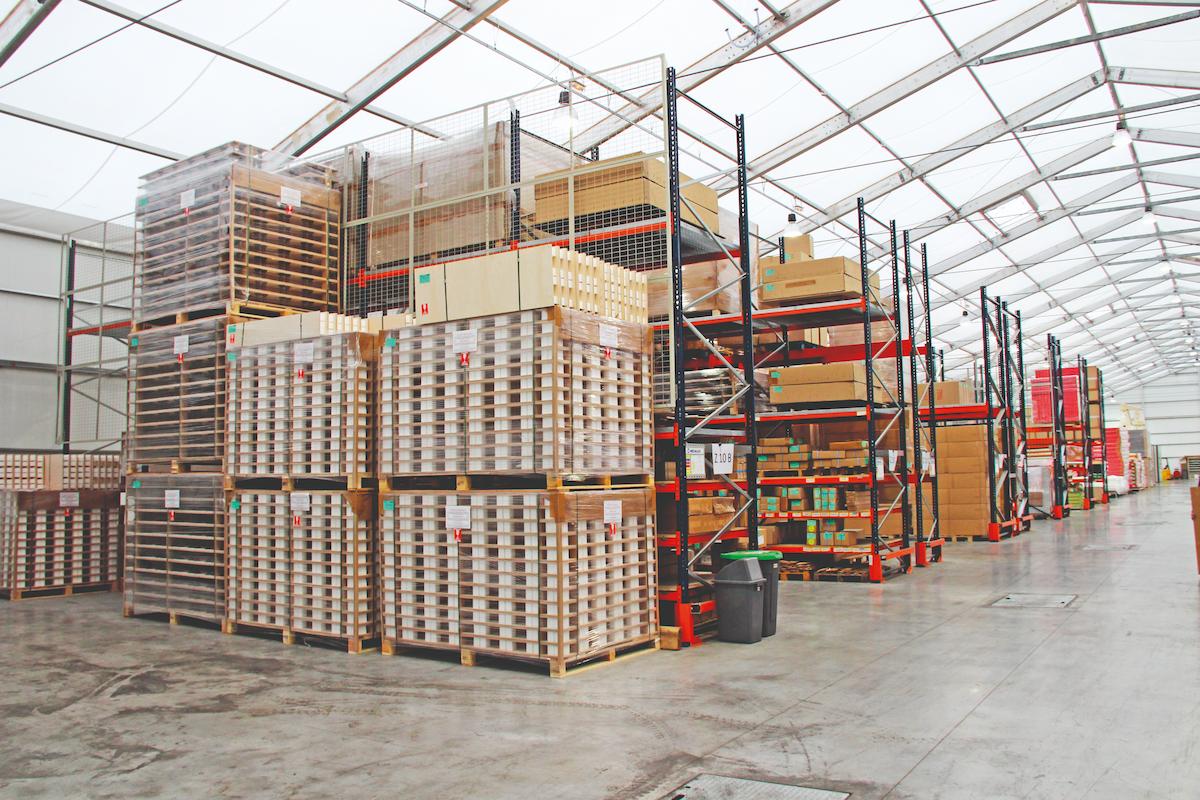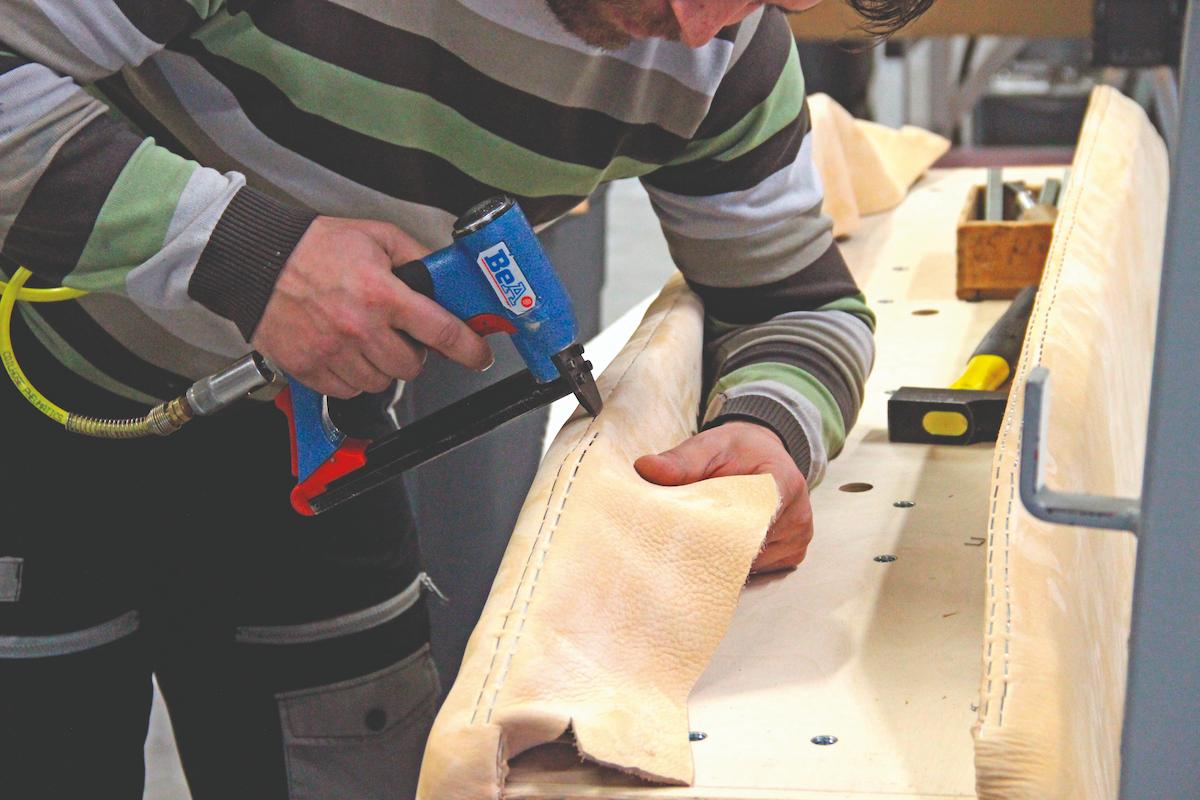 Our production workshops' specialist fields
Mechanical welding (manufacture of metal parts)
Mechanical assembly, mounting of various components
Upholstery, coverings, trims (vaulting tables, pommel horses, beams and springboards)
Sewing, foam and fabric cutting, gluing, filling (mats)
Our production sites
ACSA LE BALMAY (01): 12,000 m² facility divided between research, woodworking and joinery, mechanics and metalwork, painting, foam conversion, and mat trimming and manufacturing.
ACSA WATTRELOS (59) : 4,500 m² facility for manufacturing mats. This site produces foam and fabric-based mats for sports, educational and leisure equipment.
Our ACSA production plants have been ISO 14001 certified since 2004
INNOVATION

-

Unique expertise
A 45-year track record in innovation
Our R&D Department specialises in designing gymnastics equipment and breathes life into the brand's "Products" strategy by constantly staying ahead of the innovation curve and actively pushing back the boundaries in gymnastics' various disciplines.
We work in partnership with clubs and gymnasts with the aim of constantly improving the performance and safety of our equipment. We prioritise high-quality products to raise the bar on gymnastics performance and protect gymnasts' physical health. Reduced risk of strain injuries, extraneous vibrations... we are focused on our objective of ensuring that gymnasts can train and perform in the best possible conditions.
In addition, our team of qualified engineers from the gymnastics world have access to their own inspection laboratory for carrying out internal tests, such as impact, indentation and fatigue testing. Our products are designed and tested in accordance with applicable standards. Safety, ergonomic designs and comfort are top of our priority list.