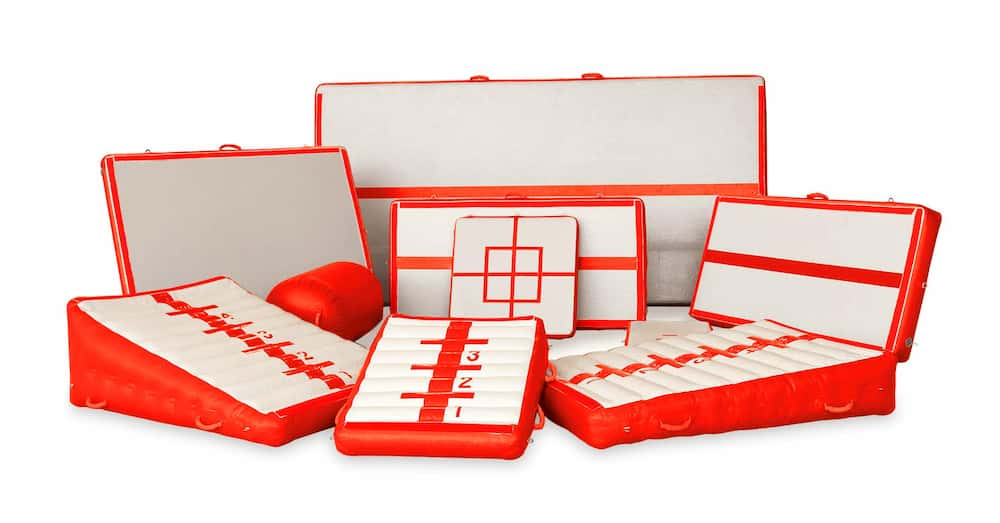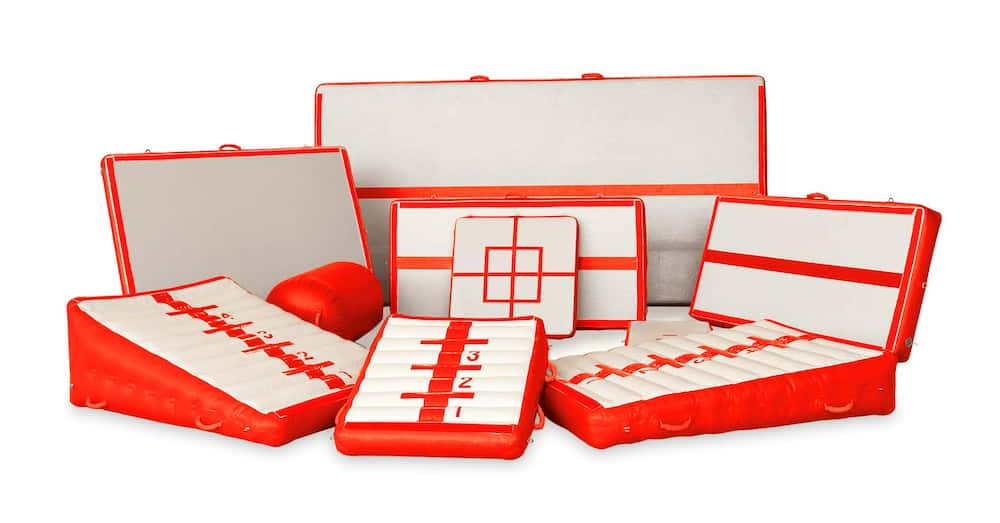 Inflatable Range
Gymnastics is a very demanding sport.  It requires focus and many hours of endurance training. Constant impact and expenditure of energy can cause injuries, strain, fatigue and frustration. To limit physical problems and to protect the health of the gymnasts GYMNOVA have designed a complete range of Gymnastic inflatable modules. These are easy to transport and to install. These inflatable modules help to minimize physical wear and tear and maximize the safety of the users giving unrivaled comfort during practice.
PERFORMANCE AND GYMNASTIC COMFORT
GYMNOVA inflatable mats have the same qualities as the traditional mats however they are easier to use, install and maintain. They can be assembled individually or with other modules with the assistance of hook-and-loop attachments.
GYMNOVA inflatable tracks and inflatable floor (Ref. 6676) allow persistent training over many hours, reducing the risk of injury and fatigue. The surface is a safe comfortable training space.
GYMNOVA inflatable range also consists of specific equipment for learning and development of gymnastics skills. Inflatable beams (Ref. 8095 and Ref. 8096), cylindrical inflatable modules (Ref. 8051 and Ref. 8052), inclined inflatable module (Ref. 8054, Ref. 8057 and Ref. 8059), push-off square inflatable modules (Ref. 8062, Ref. 8065 and Ref. 8071) are ideal to discover the basics of gymnastics giving confidence, comfort and reduce any apprehension of gymnasts.
To complete inflatable range GYMNOVA also offers accessories as electrical inflator (Ref. 8012 and Ref. 8013) or hand inflator (Ref. 8011), transport trolley for inflatable tracks (Ref. 8020) or also a pressure gauge (Ref. 8009).
Our inflatable range is compatible with the use of disinfectant and virucides, to help combat the spread of virus.