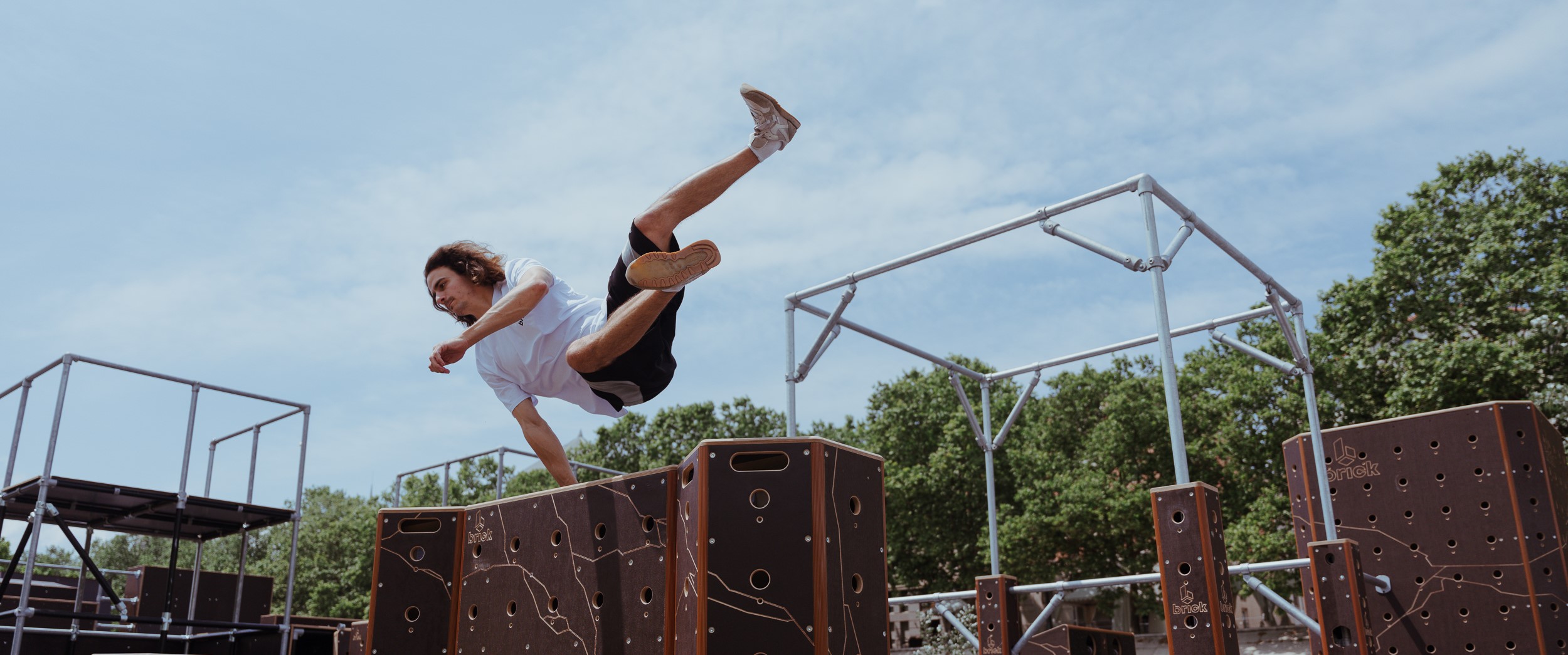 Brick
Are you a traceur? Whether you are a beginner or an expert, you will find the right equipment here. 
BRICK is a new brand distributed exclusively by GYMNOVA that offers a range of products designed specifically for parkour. 
Explore the full range of modules in different shapes and sizes, with an attachable and interlocking design to create a unique parkour area. 
The structures are intended to represent street obstacles to allow you to design your own parkour area and train safely.