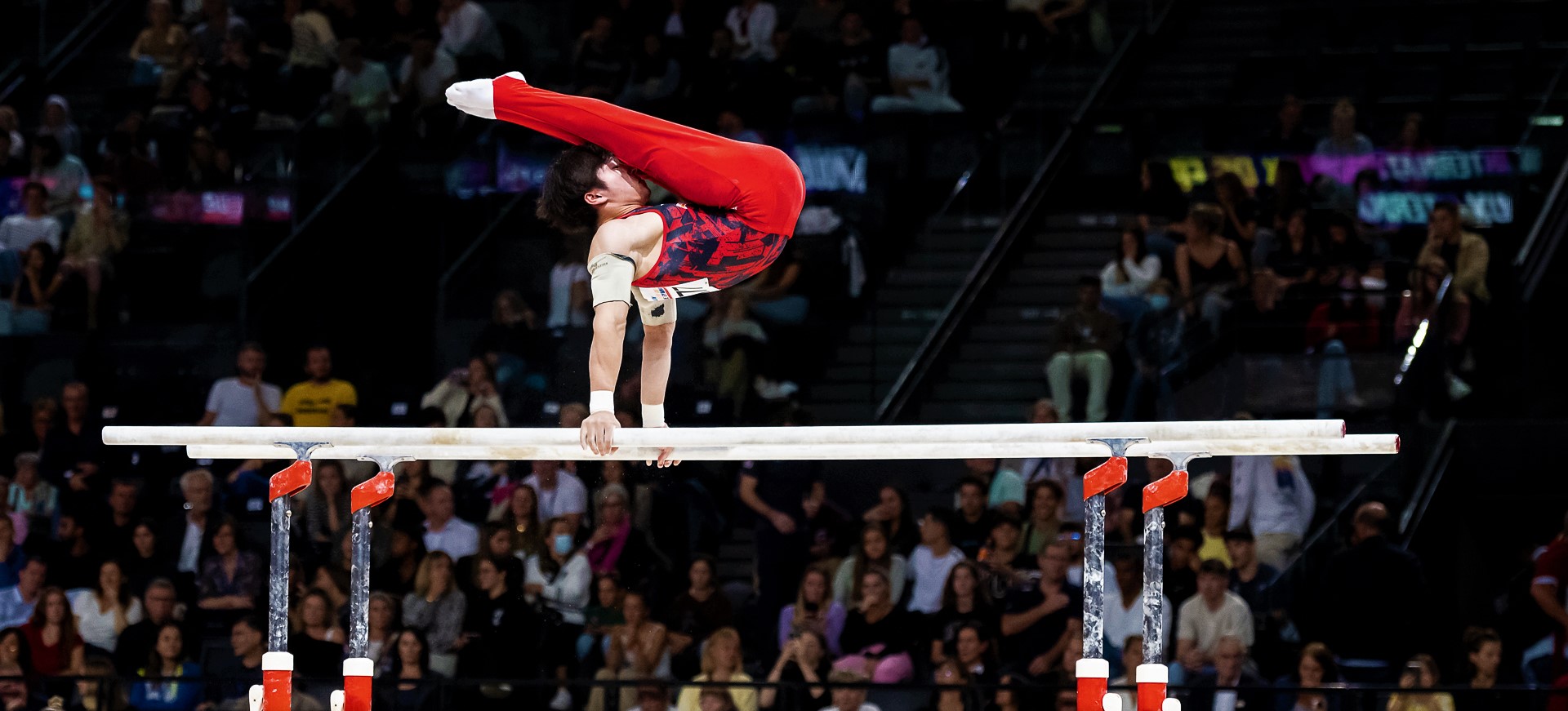 Parallel bars
Step into a world of performance with GYMNOVA parallel bars.
The GYMNOVA range includes different models of parallel bars to meet the needs of as many gymnasts as possible, from improving technique to developing new skills.
Our models can be supplied with or without reinforced frames, with or without foldable feet, and in a foam version for novice gymnasts. GYMNOVA also offers folding models for pits to optimise space in your gym. Some models have natural fibre hand-rails to improve gymnasts' grip while avoiding adverse effects on their hands (Ref. 3833). Finally, to allow greater autonomy during training sessions, GYMNOVA parallel bars can be adjusted quickly and easily, from the height of the bars to the distance between the hand-rails. This section also includes training equipment, such as balancing handles Ref. 3985, to help gymnasts learn various technical elements on parallel bars.
GYMNOVA parallel bars allow gymnasts to push their limits while developing the required strength and agility to perform on this apparatus.