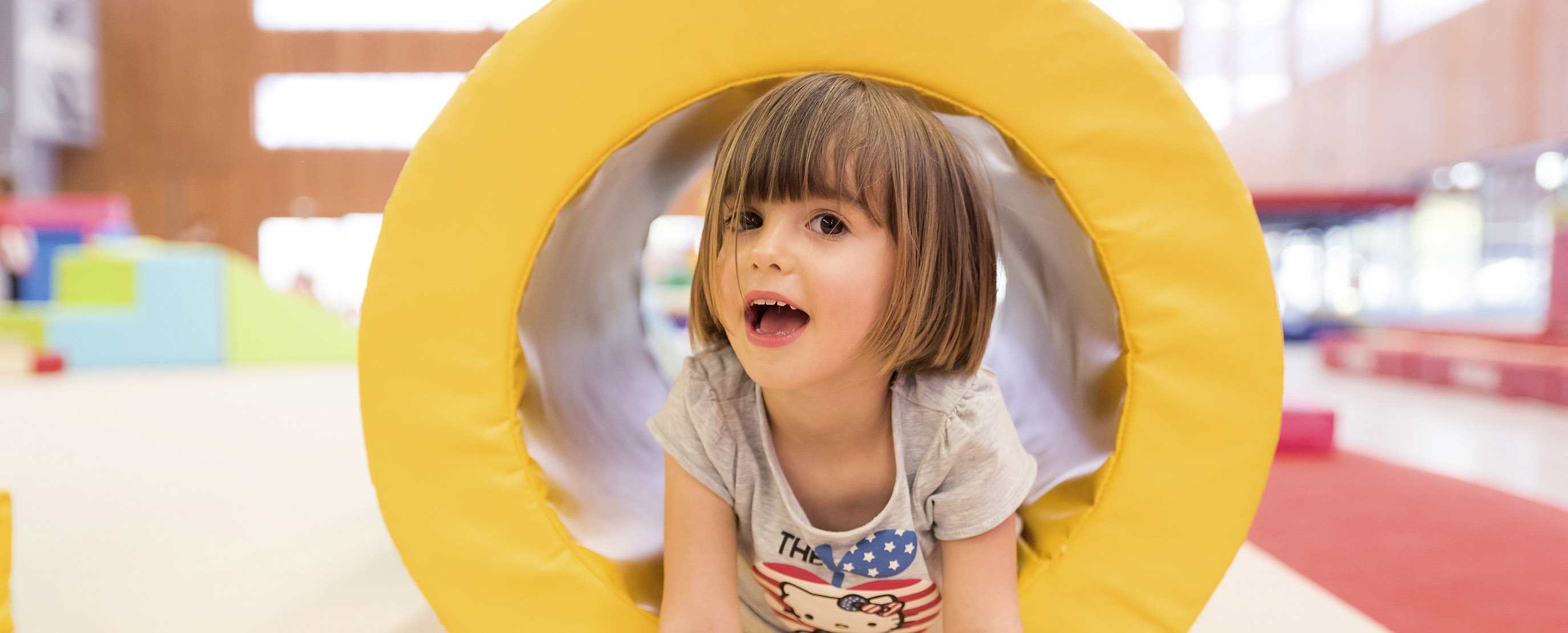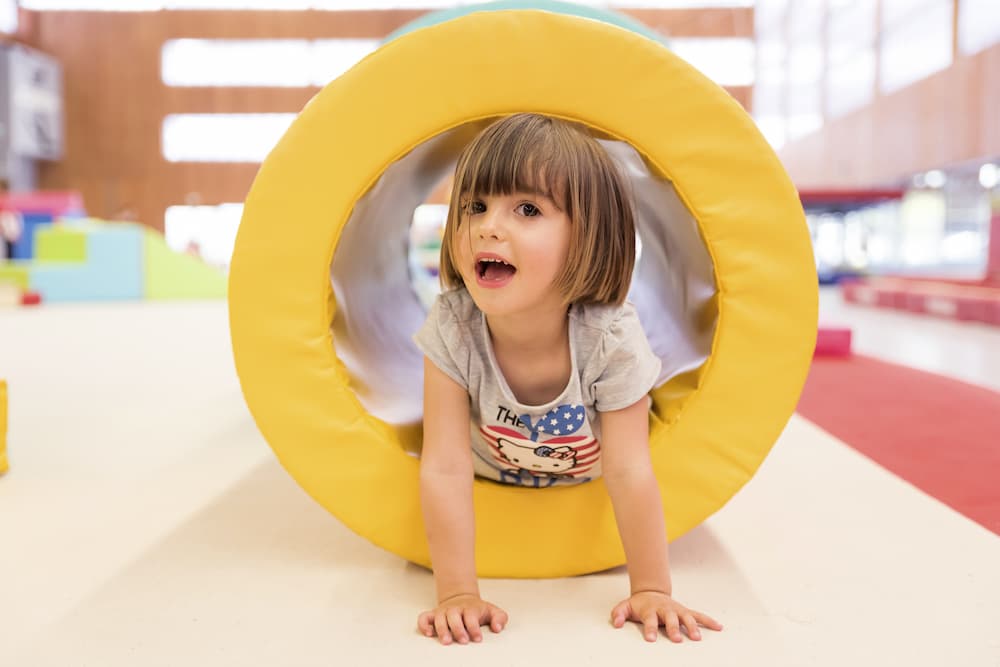 Baby Gym
Important for the youngest gymnasts, baby-gym helps to develop physical and motor skills. 
By climbing, scaling and moving, children can acquire a better awareness of their spatial environment. They also have the opportunity to develop their physical abilities and psychomotor reflexes. 
Psychomotricity also helps little ones to learn basic everyday actions, such as catching, throwing, moving objects and going up and down stairs. Group sessions are also a chance to interact with other children – another important skill to develop from a very young age. 
In a gymnastics club, children can discover and learn the very basics of this sport from a very young age. With foam modules, including cylinders and wedges, children can attempt rolls. GYMNOVA also offers "mini" versions of apparatus, springboards and trampolines, allowing children to learn the right techniques as early as possible. 
With its ladders, bases and linking elements, the Educ'Gym wooden range can be used to create courses centred around psychomotor development. 
With learning and landing mats, children will develop in total safety.   
This makes it a comprehensive activity for little ones.