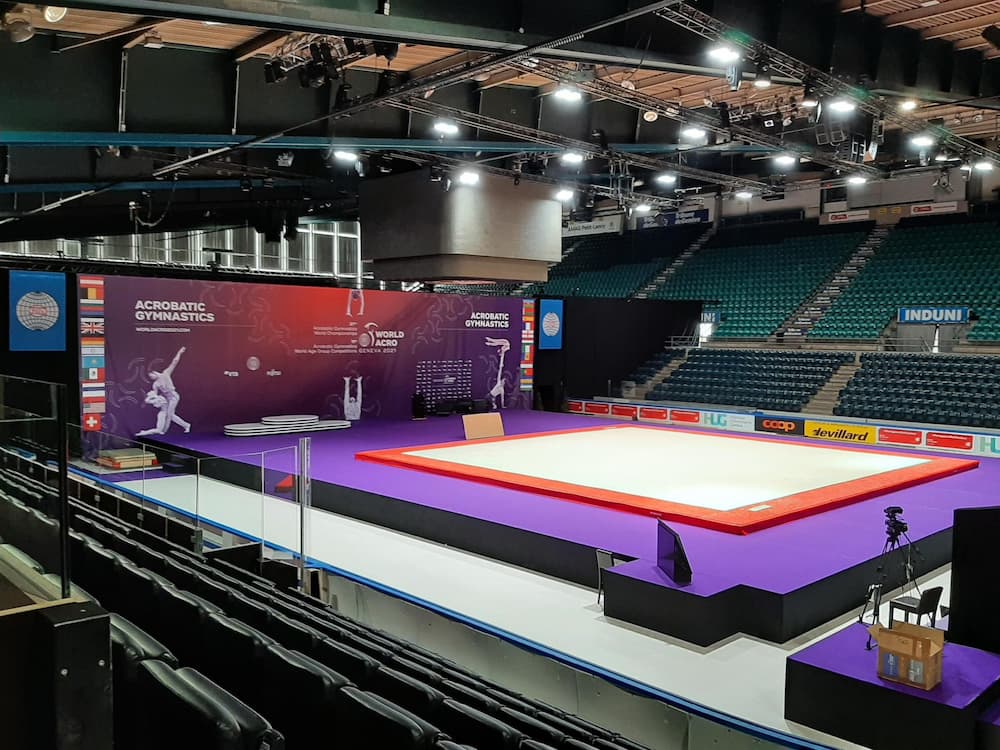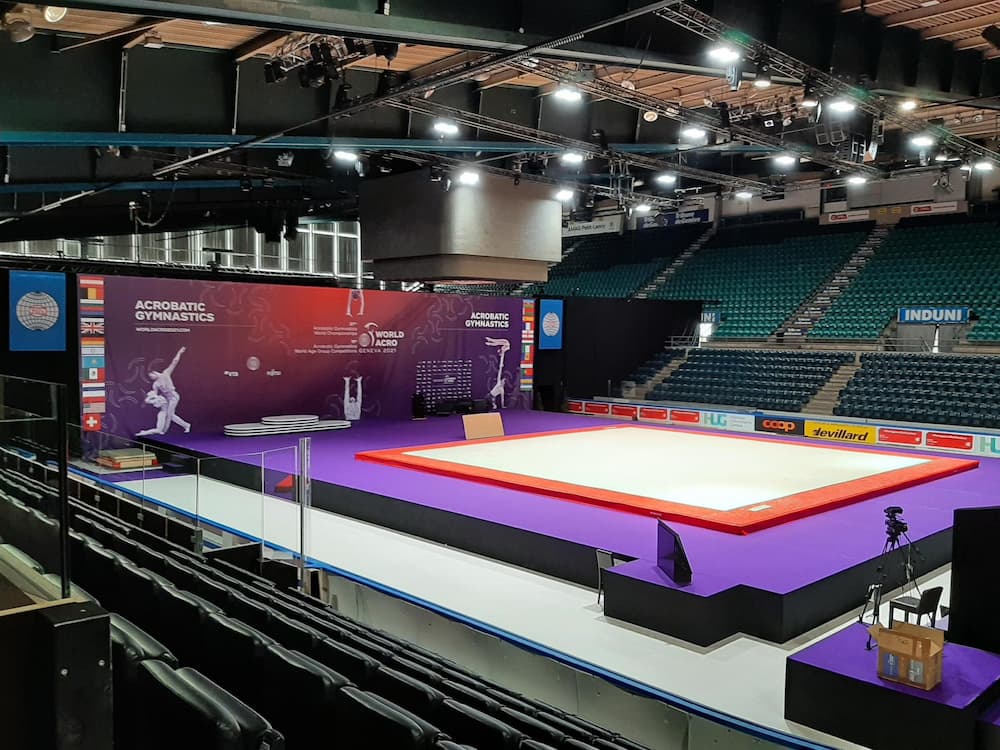 Acrobatic Gymnastics
With spectacular lifts and acrobatics, acrobatic gymnastics comprises five different categories: women's pair, men's pair, mixed pair, women's group (three gymnasts) and men's group (four gymnasts). 
GYMNOVA offers exercise floors (Ref. 6570) geared to this discipline. They provide comfort while keeping users safe. 
Training equipment can complement the Acrobatic Gymnastics range. It features lanyards and belts to learn the most difficult acrobatics, as well as landing mats, mats and spotting blocks to improve safety and reduce anxiety during training sessions. Our ballet bars are perfect for choreography sessions, an important aspect of this discipline.