The New French World Challenge Cup
France
The new French World Challenge Cup will soon be celebrating 150 years of gymnastics!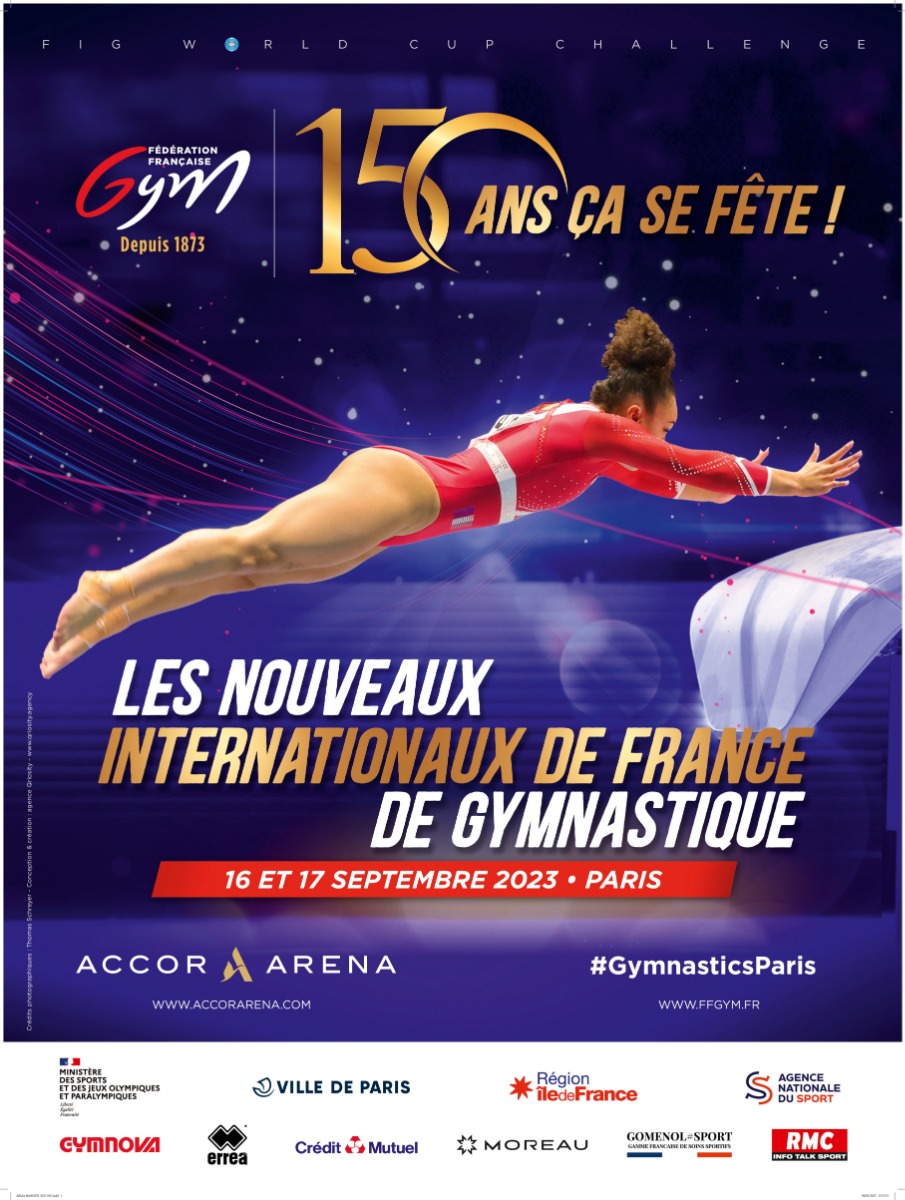 As every year, it will take place at Bercy in the Accor Hotel Arena on 16 and 17 September.
But the 2023 Edition will be even more spectacular as it will also celebrate the 150 years of Gymnastics alongside the FFGYM.
GYMNOVA will equip the entire event with its competition equipment.
Don't miss this new World Challenge Cup which promises to be breathtaking and full of surprises!
The program details will soon be completed