French Open 2022
(Paris, France)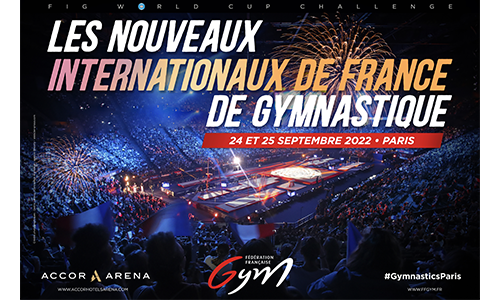 GYMNOVA equips the 2022 French Open.
Three years after the last edition, the GYMNOVA teams are happy to return to the AccorHotels Arena in Bercy for this large-scale competition. In the heart of the hall that will host the Paris Olympic Games in 2024, the greatest gymnasts will meet for this round of the World Challenge Cup, better known as the "French Internationals".
The show will be there in front of an audience that answers "present" every year! Indeed, as the World Championships in Liverpool will take place one month later, the gymnasts will be able to test their sensations in Paris on the same equipment that will be used in the UK.
The GYMNOVA teams will be at your disposal to discuss with you during this event.
Programme :
Saturday 24 September 2022: Qualifications
Sunday 25 September 2022: Finals
Find more information on the website of the French Gymnastics Federation !