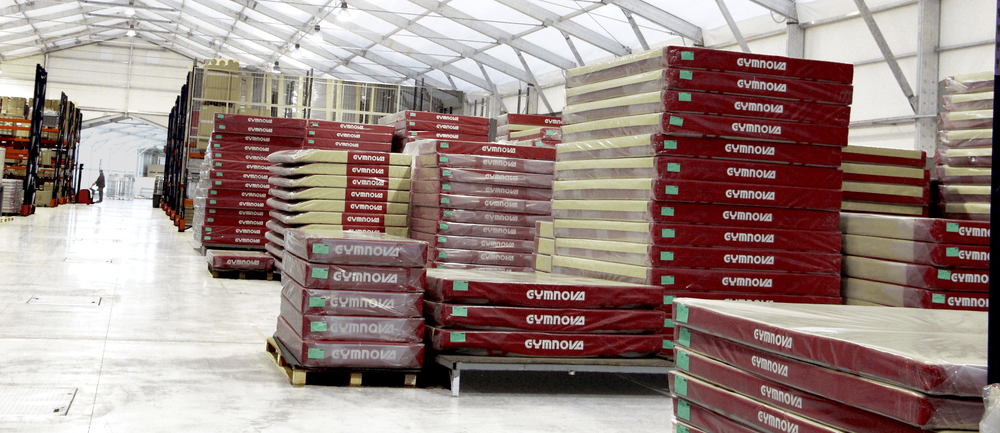 SECOND HAND EQUIPMENT
GYMNOVA is a subsidiary of the ABEO group. It is a French company which is positioned among the world leaders in the gymnastic sports equipment sector.
Created in 1978 by two trainers and gymnastics enthusiasts: Gérard Barbafieri and Henri Miceli, GYMNOVA is a company that has become in 45 years the leader in its specialty.
Located in Marseille (13), the company currently has about sixty employees and relies on its distributors and subsidiaries in the UK, Belgium and Switzerland for its international development.
The company specializes in the manufacture, design and marketing of sports equipment for Artistic Gymnastics, Rhythmic Gymnastics, Aerobics, Team Gym and Acrobatic Sports. Today, it covers all the equipment from baby-gym to competition, including training equipment, and participates in the evolution of the various disciplines of this sport. The company's products are mainly intended for French and international gymnastics federations, sports clubs and schools.
GYMNOVA benefits today from an excellent visibility due to its presence on the biggest events such as the Olympic Games, the World Championships or the European Gymnastics Championships.
GYMNOVA is the brand under which are distributed and installed :
All products approved by the International Gymnastics Federation and necessary for the disciplines placed under its aegis,
Specific products for training aimed at facilitating technical execution, reducing physical fatigue and trauma in a safe environment,
Materials intended for schools and for learning