World and European Artistic Gymnastics Championships
Antalya - Türkiye
GYMNOVA, Official Supplier of the most important gymnastics events.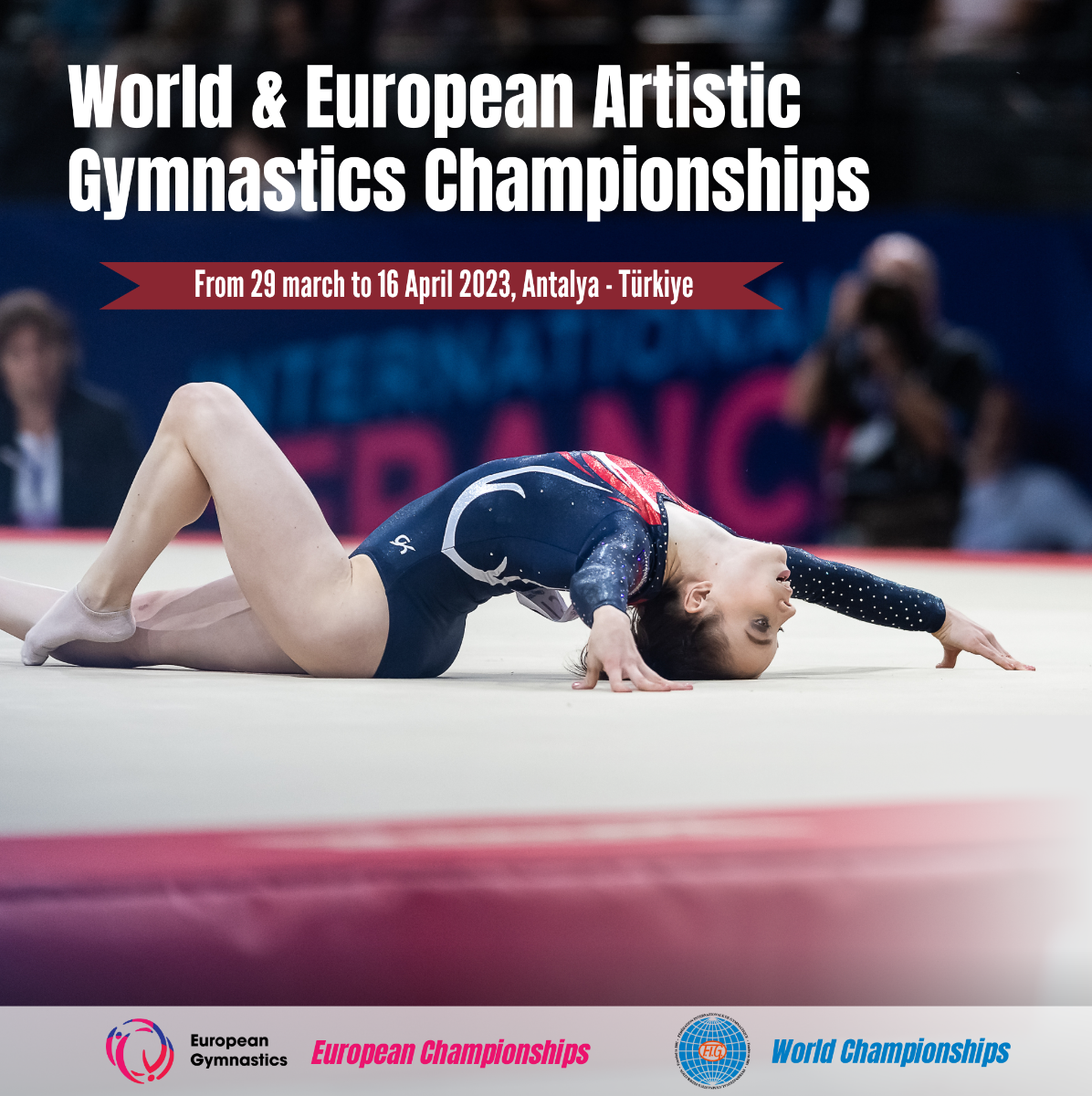 GYMNOVA will be the official supplier of this 2nd edition of the World Artistic Gymnastics Championships and this 10th edition of the European Championships by supplying this two competitions.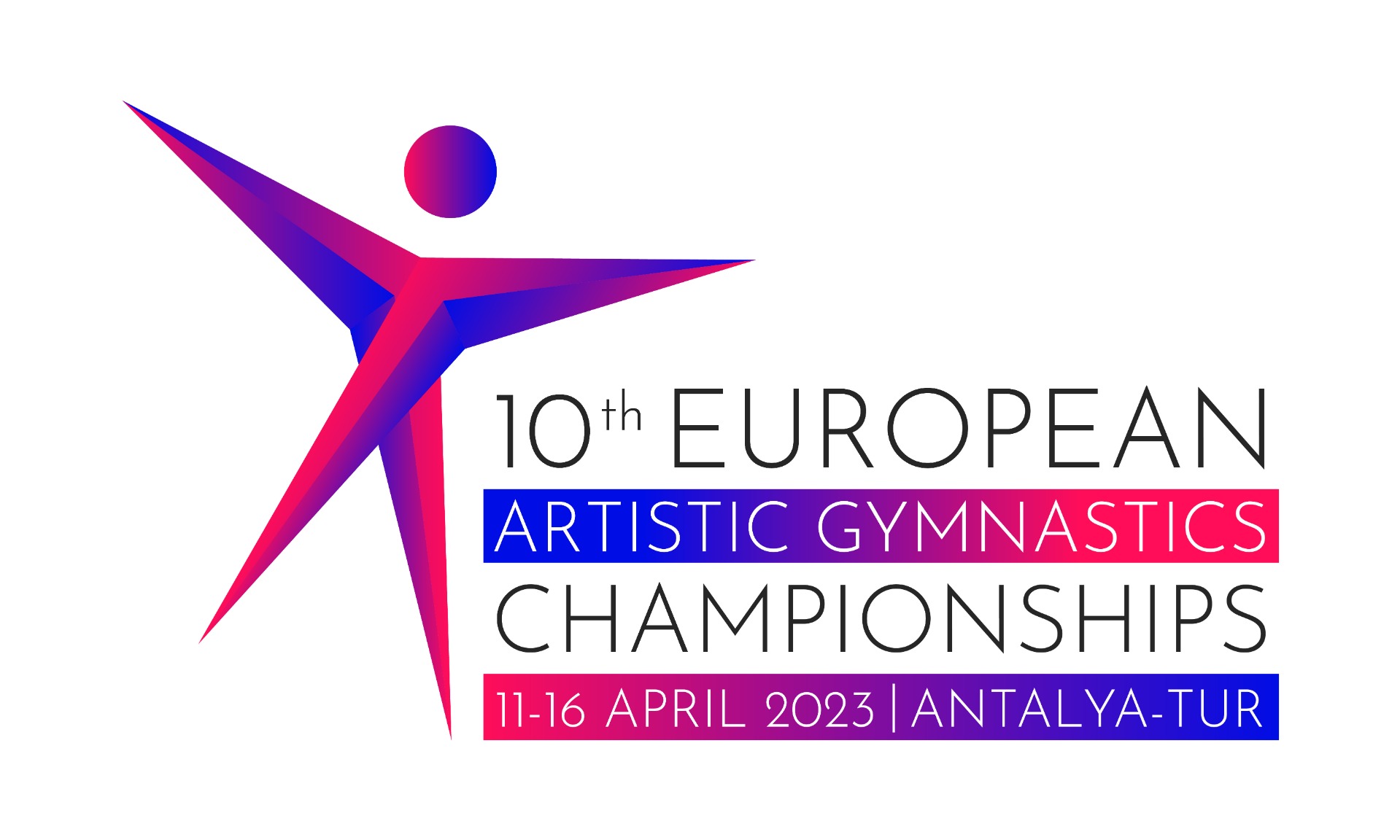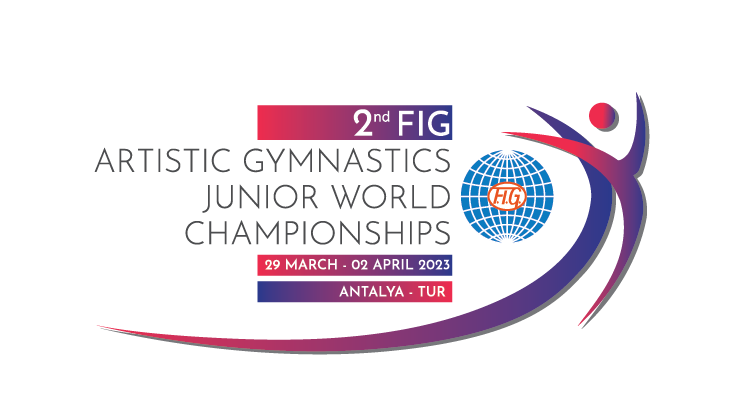 Join us next march for this event gathering the senior and junior male and female gymnasts.
Competition Schedule : Junior World Championships
Competition Schedule : Senior European Championships

Day 1 - Wednesday, March 29th

10:00 - 21:30 :

MAG Qualifications

21:30 - 21:45 : Award Ceremony MAG Team

Day 1 - April 11
10:00 - 12:55 : MAG Qualification - Subdivision 1
14:00 - 16:55 : MAG Qualification - Subdivision 2
17:30 - 20:15 : MAG Qualification - Subdivision 3

Day 2 - Thursday, March 30th

10:00 - 22:15 :

WAG Qualifications

22:15 - 22:30 : Award Ceremony WAG Team

Day 2 - April 12
10:00 - 12:00 : WAG Qualification - Subdivision 1
13:30 -15:30 : WAG Qualification - Subdivision 2
16:00 - 18:00 : WAG Qualification - Subdivision 3
18:30 - 20:30 : WAG Qualification - Subdivision 4

Day 3 - Friday, March 31st

14:30 - 17:30 :

MAG All-Around Final

19:00 - 21:30 : WAG All-Around Final

Day 3 - April 13
16:00 - 18:45 : MAG All-Around Final and Award Ceremony

Day 4 - Saturday, April 1st

14:00 - 14:35 :

MAG Floor Exercise Final

14:35 - 15:10 : WAG Vault Final

15:25 - 16:00 : MAG Pommel Horse Final

16:00 - 16:35 : WAG Uneven Bars Final

16:35 - 17:10 : MAG Rings Final

Day 4 - April 14
16:00 - 18:00 : WAG All-Around Final and Award Ceremony

Day 5 - April 15
13:30 - 14:00 : MAG Floor Apparatus Final

Day 6 - April 16
13:00 - 13:45 : WAG Beam & MAG Vault Apparatus Finals (alternating)

Day 5 - Sunday, April 2nd

14:00 - 14:35 :

MAG Vault Final

14:35 - 15:10 : WAG Balance Beam Final

15:25 - 16:00 : MAG Parallel Bars Final

16:00 - 16:35 : WAG Floor Exercise Final

16:35 - 17:10 : MAG Horizontal Bar Final