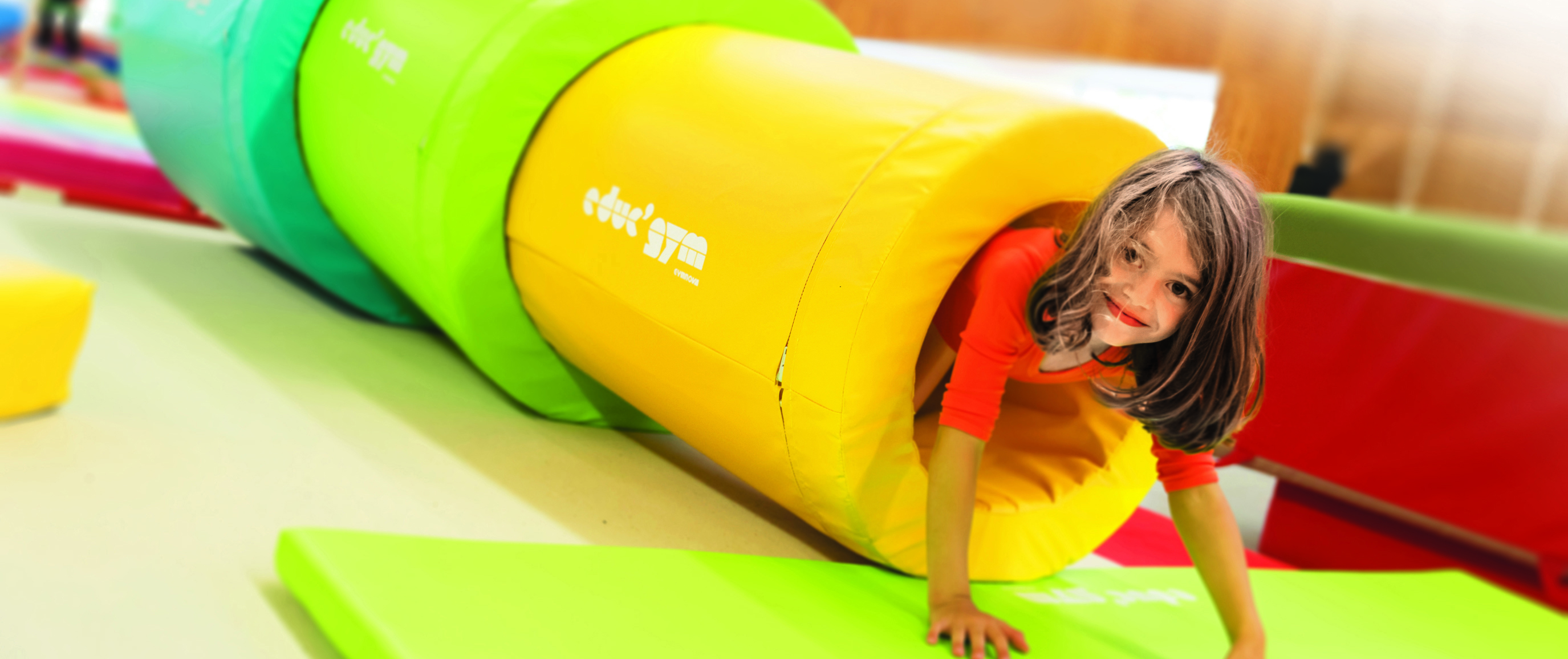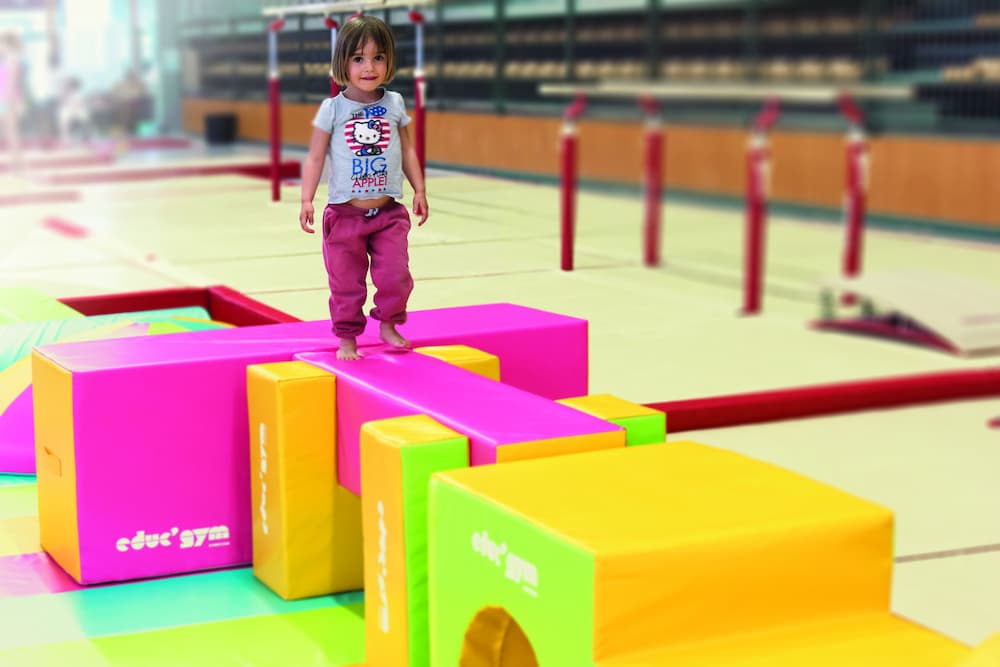 Foam Modules
Designed for safe learning, the foam modules are available in different shapes and sizes to develop all the necessary gymnastics and parkour movements from a very young age. 
The small foam modules are specially developed for psychomotricity and use in school environments. With wedges, tunnels, cylinders, hexagonal modules and steps, there are a wide range of options to learn everyday actions as well as basic gymnastics moves. 
Our large foam modules can also be used by older children to learn gymnastic exercises. For example, the cylinders can be used to master the handsprings and flip technique while the multi-shape module or Gym'Kub can be placed at the end of the beam or vaulting table when taking on the most hazardous exercises. 
The foam plinths and horses and the beams are also designed for practising gymnastics and baby-gym in both clubs and school environments. Gymnastic basics such as vaulting and the beam can be tackled with confidence. 
The parkour modules are designed for indoor learning. They replicate basic street furniture obstacles, allowing users to acquire the necessary techniques to practise the sport outdoors. 
The adapted gymnastics modules are designed for people with disabilities to make gymnastics accessible to everyone. They create a diverse learning environment to promote psychomotor development. This range is suitable for both children and adults. 
All our foam modules are phthalate-free and completely safe to use.